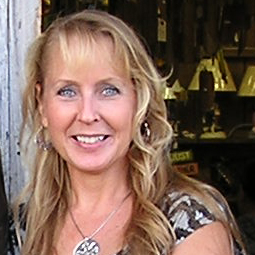 Greetings, one and all! While I run around a massive education conference for my university, please enjoy this lovely chat I had with Indie Fantasy Author Marsha A. Moore.
What was an early experience where you learned that language had power?
As a child, instead of having a bedtime story read to me, my father prompted me to create oral stories with him. Together over a few years, we conjured a series of fantasy tales called The Land of Wickee Wackee. Our characters and sub-plots interwove. Nothing was more exciting than creating new stories in that make-believe world! Bedtime was amazing!
Have you read anything that made you think differently about fiction?
Natasha Mostert's Season of the Witch changed how I view my role as an author of fantasy fiction. In her book, magic causes mental effects for both the giver and receiver. I find the complexity of that sort of magical system riveting, something I strive for in my own work.
It's so cool to find a story that pushes us to think beyond how we've previously built our worlds. That kind of care surely takes time. Unfortunately, we don't always see this kind of care in books currently published by indie writers, do we?
I have a growing dislike for the indie practice of pushing books out so fast that quality is sacrificed. The trend worsens each year. Books are produced that lack originality and depth, and writers burn out and then teach their methodology for "success" only because they were unable to maintain the arduous pace long term. Art requires reflection.
Indeed! It took me eight years of writing, revision, reflection, and more writing to make my own first novel worthy of publication. What is the most difficult part of your artistic process?
Picking up writing a particular story after I've left it for a while and it's gone cold, absent from my daily thoughts. That is a beast I definitely dread tackling.
I'd love to hear more about your series, The Coon Hollow Coven Tales. What inspired you to bring witches and magic to the Midwestern setting?
My series, Coon Hollow Coven Tales, is set in my version of a real place near where I lived in southern Indiana as a child. With its rolling forested ravines and artist residences tucked away in sleepy, rustic log and limestone cabins, the place captured my imagination and never let go.
The place is Nashville, Indiana, which lies south of Bloomington. In fact, all of Brown County and its rolling hills inspires this series.
One unusual tiny town in the county, Story, Indiana, is now privately owned and run as a small bed and breakfast resort. It's a living fairy tale! And some of the buildings are haunted! The Blue Lady lives in the rooms above the inn/restaurant/old general store. If you get a chance to visit, you must! Reference: https://the-line-up.com/blue-lady
In Witch's Mystic Woods, I adapted that little village, renamed it "Fable" and gave it to my Summer Fae King and his faeries to run. In the book, I needed a location to throw a Winter Solstice party. Who else would be better party hosts than fae? So the inn of Fable opened its doors to the witches of Coon Hollow Coven for a memorable night.
The books in my Coon Hollow Coven Tales series are rich with a warm Hoosier down-home feel as well as mysterious magic that lurks in the ravines of those deep woods.
Did Coon Hollow Coven Tales require lots of research? I can't help but imagine so, considering the subject matter.
Writing Coon Hollow Coven Tales has given me a terrific reason to spend inordinate amounts of time researching all kinds of witchcraft, from group to solitary practices, green witchcraft, wiccan work compared to paganism, Cherokee shamanism (for Witch's Windsong), and even necromancy (the raising of the dead, for Witch's Cursed Cabin).
But the most interesting witchcraft I learned about was that of a Hedge Witch, an old, old practice. It relies upon communication with the world of faeries going through the "hedge" or "veil" into their realm. These Hedge Witches are the true-life, Appalachian granny witches, also knowns as "root doctors" or "wildwood mystics." Their skills riveted me and became the background for my book Blood Ice & Oak Moon. During the past year, I've begun a new series, a YA alternate reality/historic fantasy. The series is set in the year 2,355 in what was once the United States, well past an apocalypse that occurred at the end of the Civil War. I've done considerate research about the Civil War and how different areas of the country were affected. One of my best references for small things, which books or YouTube cannot convey, has been one of my former high school students who has been an avid 18th and 19th century reenactor for decades. I treasure her advice!
As a writer, what would you choose as your spirit animal?
In preparing to write Witch's Windsong, the most recent in my Coon Hollow Coven Tales, I studied with a local shaman. My main character, Keir, is a shaman, and I wanted to portray his work accurately. The local shaman taught me how to journey into the different realms and helped me locate and meet my spirit animal, the Coyote, who often teaches me valuable lessons.
The Coyote helps in with my general outlook, including my writing, always poking at me to take time to "play" with my creative process. When I listen, the process becomes hugely more rewarding, as much or more than achieving the final outcome.
Many thanks for taking time to talk with us, Marsha! You can find her on her website as well as on Twitter and Facebook. Don't forget to visit her Amazon page, too!
If you dig more fantasy adventure set in the American Midwest, feel free to check out my free short stories, too.
Read on, share on, and write on, my friends!