Hello, my friends! I'm back once more before Fallen Princeborn: Chosen is released on Tuesday.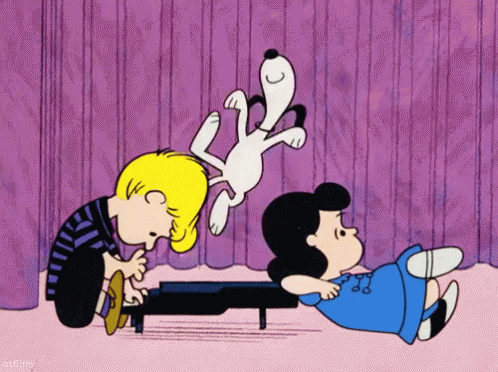 I've been honored by other amazing indie author's invitations to share my stories and thoughts on craft. Today's share is a podcast I did with fellow fantasy writer Neil Mach. We covered all sorts of gleeful things, from flawed heroines to our mutual love of spaghetti westerns. I hope you enjoy it!
Click here for the Apple Podcast link of our interview. Also, here's a link to the portals post Neil references, as well as a little info about Night's Tooth. If you love the wild west with a magical edge, I hope you check out my novella–it's just 99 cents!
Thanks again, Neil!
Lastly–for I don't want to scamper off so soon, but there's been one of those delightful domestic disturbances of a broken garbage disposal to deal with–here's a sneak peak into one of my chapters of Fallen Princeborn: Chosen. Charlotte's been separated from the others and in trapped inThe Pits. Only one thing could make it worse:
She is not alone.
~Pale Fire~
Charlotte's body slams into the ice-cold clay of the Pits. She slides down the tunnel, faster and faster, until it evens out and she slows to a stop. This clay is a little less damp, the air a little less putrid. And light: barely, but there. Any light at all must mean the atrium. So, breathe through your god-damn nose, Charlie, and sneak on over that way to get help.
But why would Orna trap you down here only to let you out again? The Voice puzzles.
Shut up, no one asked you.
Toes first. Charlotte wriggles them into place, then carefully brings weight back down on her heels. Charlotte holds the bone-knife before her, ready to slash and swipe, while her free hand finds the tunnel's side and presses it gently. Step by step. Forward.
Stop breathing through your mouth, Charlie!
But Charlie isn't breathing through her mouth.
In the void ahead…somewhere, someone is breathing. Slurping. A click-popping, almost like a frog's broken croak.
Charlotte pauses. Looks back. Ahead.
Another broken croak. Followed by a slow, slow rattle.
Orna—or a Hisser?—lies ahead.
Charlotte takes another step.
The rattle stops.
Charlotte slaps her hand over her face. Counts her breaths and reaches for the pendant that's not there. Dammit, Dad, I wish I had a piece of you with me like I did that first time down here.
But even though Charlotte's alone in the darkness, she is not alone. Liam and Arlen can find me, and they will find me if I ain't quiet.
"Bring it on, bitch!" Darkness sucks her words into the void.
The rattle starts again. The croaking quickens to a sort of buzz…
Charlotte's fingers groove the tunnel's side as she walks with blind briskness. Colors squiggle where her eyes strain for light, but the air continues to freshen—she is moving towards the atrium. "How the hell can you even see me in this dark? Ha! Can you see the reeeal me…" Charlotte starts to sing, and the rattle ramps up its insane rhythm. The Voice in Charlotte's heart laughs as it presses the bellows to the rhythm of Charlotte's favorite Who song. Orna's henchman Cein thought he could take it from her—hell to the no on that.
"Can you see the real me, preacher? Preacher?!"
The rattle keeps getting louder, but now Charlotte sees a clear, definable web of light ahead—the tunnel's exit into the atrium of the Pits.
"Can you see, can you see, can you see?" Charlotte runs and slides out of the tunnel, singing,
"Can you see the real me, doctor?!"
The atrium is a graveyard of branch and bone. Ash floats lazily in the air like dust mites. A wide gaping mouth high in the wall above Orna's old platform still hangs open, drooling its lines of glass droplets—the old channel for the water road, now crystalized tears of dead magic because of the Wall.
Charlotte looks up to the atrium's ceiling, where the white tree once grew. New roots, black as pitch, are sewing the gap shut. But in this moment shards of light can still sneak through. She breathes deep and belts as loud as she can, "Can you see the real me, Maaaaaaama?!" she holds that last "Ma," ready to sing herself hoarse—
"No. No. No. No. No."
Charlotte spins around. In another tunnel's entrance stands a pale shadow. The bottom half writhes, and the rattle grows louder. Two needle-thin arms stick out and shoot up as though a child is positioning the limbs. Ten fingers as long and sharp as snake fangs jerk out, jerk up, and take hold of the head slumped to one side. They wrench it upright. Mangled, oily locks of hair fall into place, but the tongue remains free to slurp and drool where it wants.
Inside, Charlotte wants to gag. What drunk sewed your face back on?!? Outside, Charlotte sticks her hands on her hips. "What, no Anna skin this time? I could describe my grandma to you if you want. Always did want to punch that hag in the mouth."
The rattle tones back. "Ha ha ha ha." Her lips don't—or can't—move. The tongue slithers about in the air and catches Charlotte's scent. It wavers in Charlotte's direction, and Orna's snake-half finally slinks forward in short, halting movements. The hands jerk free of her head, and The Lady's head flops to the side once more. Her fingers move in mechanical fashion at Charlotte, even as one finger falls off to the ground, lifeless at last. Orna's eyes look pathetic without the menacing stars that once glowed in them.
Charlotte scoffs. "Jeez, even I could kill you now."
"Charlotte?!" The cry flies down through the crevices. Yet the roots still grow, bridging every gap they find.
Charlotte sticks her bone knife back into the red belt. "Pardon me for just a second," she says to the herky-jerky Lady and cups her hands to her mouth. "DOWN HERE!"
"An an an ha ha ha."
Charlotte's eyes narrow at the name. "That name's got no power comin' out of your stupid-ass mouth. Damn, even I can sew better'n'that.." She pulls out the bone-knife—
—almost too late.
Orna's tongue whips far longer than before, missing Charlotte's shoulder by a hair. Charlotte rolls to the side and curses at herself. "Yeah, Charlie, you can really slay the snake-lady easy peasy, can'tcha?"
The roots threading the atrium's ceiling shake and crack, but don't break. Thunder shakes from within a tunnel, echoes of light rippling out the tunnel's sides to die in the atrium.
Orna's tongue blossoms into three, then five, then ten translucent pink living whips. The stitches at the bottom of her face rip as her jaw unhinges wide enough to swallow a human. The hydra-tongue descends—
Charlotte leaps aside and slashes with the bone-knife. Dammit, this ain't no blood dagger! But the blade is wicked sharp and takes out one of the tongues. It flops fish-like on the ground, spurts of oil and veli barely missing Charlotte's leg.
She runs away before Orna's hydra-tongue can take aim again. If I can slash up the snake part, I bet I could bleed the bitch out. She spots the serpent portion of Orna's body, its peeling, sick skin caught on the rocks littering the tunnel's entrance. Charlotte picks up speed, bone-knife aimed for the massive molting serpent—
Fire lights up the atrium. Roots rain ash as Liam's blood sword burns through them all. He rolls, sheathes the blade, transforms mid-fall into the golden eagle, talons at the ready.
Charlotte's knife strikes hard and deep into the snake's belly. Oil laced with veli oozes from the gash. The funk of rot floods Charlotte's nostrils.
Thunder builds in the tunnel. There's a light, white and spectral, running with the thunder…
Orna's body shakes and screams. Her head flops as the hydra-tongue feels the air for Charlotte.
It finds Liam's talons instead.
"Liam fly up, NOW!" Charlotte screams. The hydra-tongue quickly coils round both Liam's legs. Liam's whole body burns feathers of fire, but the tongues don't give. He transforms and hangs upside-down several feet above Orna's gaping jaws.
The empty eyes meet his. A moan of pleasure oozes from her mouth.
The blood dagger slips from its sheath into Liam's hand, and he slashes one leg free. Charlotte runs and aims for those needle arms, ready to rip one out.
"Can you see, can you see—" A tenor voice barrels out of the tunnel, followed by a pale figure wielding a sword of white light. Charlotte slides to a stop as he lops the bottom half of Orna's jaw clean off. "Can you seeeee the real me?!"
Orna's eyes roll towards him. A geyser of oil and screams erupt at the base of her tongue.
Liam slashes his other foot free, and he somersaults to the ground.
The pale figure wraps his hand in a hank of Orna's hair and lifts her oily, sparkling half-face off the ground and right up to his own, the star-less orbs even darker next to his white-blond hair and ice-blue eyes. "You should have played the game my way." Her herky-jerky arms begin to reach out, but he stomps down on her breasts and pops her head off with a thock! He tosses the head over his shoulder, spins the light sword. It flickers down into a broad, thick dagger with vicious claw marks crisscrossing in its steel. He slips the dagger into a leather sheath strapped to his right calf, then looks at Liam. "And where in Aether's Fire have you been?"
~*~
Just two days left until Chosen's release–and Stolen's sale ends! If you've not tried the first book yet, you can still snatch the ebook for a bargain.
Read on, share on, and write on, my friends!