In these weeks where light bleeds to night bleeds to light–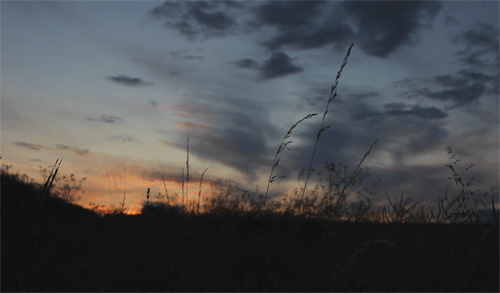 –I lose my creative fire to static.
Not the static of radios or televisions. I speak of life's static, day in, day out. After celebrating the release of my novel Fallen Princeborn: Chosen, I knew I had to brace for the impact of a full-time grading load, something I'd not known since before Blondie was born. The music of writing gave way to podcasts and commentaries upon YouTube as I worked, a low hum of wordy noise I would hear without really listening.
After a few weeks inside a classroom, Biff and Bash's school closed back down and returned to virtual. While not nearly as chaotic as the spring, the boys are bored by the diet of worksheets and videos. Even the extra aid for Bash is now going to be yet another face on yet another screen for yet another period of the day. It is difficult seeing my sons and thousands of other children lumped into this remote learning landscape where so little learning is done at all. (For some excellent insight into the matter, please check out this article from ProPublica.)
But as I must remind myself: this is something over which I have no control.
So we build our little forts of sanity, we three, as Bo goes to work and Blondie attends her school in-person in the next county just a few miles away (which, wouldn't you know, has not had to shut any school district down thanks to careful quarantining and safety measures.) Biff gathers up the sofa cushions and blankets and hides away with his BBF (Best Bear Friend) to work or read. Bash burrows into his bedroom with his rabbit and robots to tell stories and craft a world of folded paper. I remain in my room with my computer to teach, to grade, eternally typing. The sounds of teachers, educational videos, commentaries, Transformers episodes, Mario games–all of it culminates into this white noise that propels one forward on the outside while restraining one on the inside.
Until some thing–some curious, unexpected thing–cuts through the static with kinetic dissonance.
What was this? Something vicious is lurking, its jaws snapping…I was preparing to teach, had no time to listen…yet I listened.
Paws drummed the ground. Wildness was coming, coming out of the frontier to scratch, to eviscerate–
But they couldn't, not when class had to begin.
After class, I opened YouTube to see what music had slipped into the cracks of all those commentaries. It was a soundtrack–for of course it was–to a film I had only seen once.
Another surprise: the score had been saved to my computer long ago. No need to search for the individual tracks. It was time to travel beyond the static down a road unknown.
The solo violin guides me, too awestruck not to follow. Piano trickles as a river nearby. I feel like a Lost Girl yearning to remember her Neverland, hands open at my sides, fingers outstretched on which a tire fairy may perch.
Then the dissonant flutes remind me danger is afoot, and someone has blocked the piano's river. A single note tap tap taps, and I must return to teaching, to parenting.
But not with the static. That, I leave in tatters upon the ground.
Re-discovering The Village's score by James Newton Howard has been a magical addition to this topsy-turvy autumn. Hillary Hahn's craft as a violinist is nothing short of stellar (she even discusses recording for the score here!), and I look forward to finding more of her work to add to my recordings of Mari Samuelsen. Hahn's violin is the perfect protagonist in this sound-story, the musical shadow of Bryce Dallas Howard's character in the film, and Howard's score captures the spirit of this isolated little world surrounded by forbidden wilderness.
No matter what howls from the winds, the strings dance at forest's edge. They dare one another to move a step too far.
It is up to us, the storytellers, to decide who steps first.
We all lose our Neverlands every now and then. We just need the right voice to guide us, be it a story, a friend, a star, or a song. As your friendship keeps my creative sparks alight, may this story's song ignite your own imaginations with adventure and hope.
~STAY TUNED!~
I'm really excited to share an indie author who writes some amazing children's literature for a furry important cause. 🙂 We will also need to dive into a few holiday-ish things before 2020 ends, because it's me so of course we must. xxxxx
And to all who have read and helped promote my novel–THANK YOU! These words feel too small for the feelings that match them, but they are all I can write now that the kids are fighting. Sigh.
Read on, share on, and write on, my friends!