Day 7 of National Novel Writing Month! Today it's all about the dialogue, so there is very little detail here. Still, hopefully there's enough for you to understand how these neighbors feel about each other. 🙂
Day 7, Story 3: The Bee Trainer's Revenge
A bulbous fellow, rather like a potato, Nacle Themormo would plant himself in a folding chair at the edge of his porch and watch everyone and everything on Honey Street. Within the first few weeks, the folks of Honey Street learned why: Nacle Themormo's magic lay in the power of his words in the ears of other men. On his chair he'll sit until he sees others in their yards. If they are in earshot, he'll start his Workings like…well, here's an interaction with the Plum Grower family.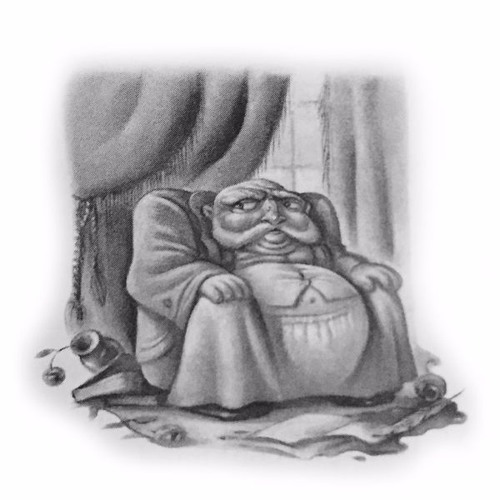 Nacle: Good day, Plum Grower! (His voice reminds one of a yawning dog.)
Plum Grower: Good morning, Late Banker.
Plum Grower's Daughter: Why is Banker Late, Papa?
Nacle: Oh no, child, I am retired. May I speak to your father? I must speak with you, Plum Grower.
Plum Grower's Daughter: Papa is helping me check for bad bugs.
Plum Grower: Hush, Child. Retired Banker must speak with me. (Now his voice mimics the cadence of a yawning dog, too.)
Plum Grower's Daughter: But Papa, we promised Mama to be done before lunch!
Nacle: Dear me, your child is quite the upstart, Plum Grower. You should send her inside so we can talk.
Plum Grower's Daughter: I am NOT an upstart! We have work to do!
Plum Grower: Child, you are upstarting me. I should send you inside so I can talk to Late Banker.
Nacle: I am NOT late, I'm…oh bother, come over this instant, Plum Grower, with a basket of your finest plums.
And so it would go. Men of Honey Street sat dazed and confused over how they could have been sweet-talked into selling their best produce for a pittance to the Outsider Nacle Themormo. Boys of Honey Street were soon cleaning Nacle's yard, painting his home—even serving him their own suppers!
What of the women and girls of Honey Street? Oh, you can bet they told off Nacle in no uncertain terms. One such interaction is a particular favorite of mine, caught when Clover Gardener followed her son, supper still steaming on his plate, to Nacle's abode.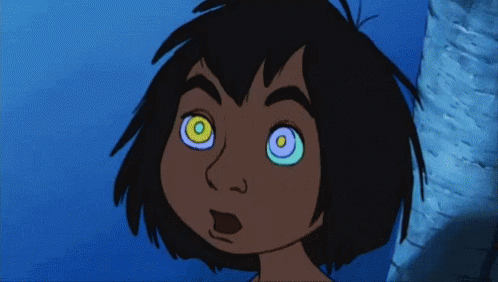 Nacle: Why good evening, Clover Gardeners! What a lovely supper you have there. It is always nice to share one's blessings, Boy.
Clover Gardener's Son: Yes, it is always nice to share one's blessings. I have blessings to share. (He's got his plate ready for Nacle's fat fingers, but his mother deems otherwise.)
Clover Gardener: And I have some words to share, Ex-Banker. My son is not to share any of his time, talents, or food with the likes of you.
Nacle: (not to be fussed by some buzzard of a woman) Dear me, we do have some sort of misunderstanding. Hear I thought your son was showing some neighborly kindness to a poor, old, lonely man like myself. (and his potato-ey frame does indeed look rather pathetic in that folding chair while he reaches for the boy's plate anyway)
Clover Gardener: (not to be trifled with by a human potato, ogre, giant, or even a Goose King) There is nothing poor about the likes of you, Ex-City-Person. I saw my son bring an armful of our clover here without pay only for you to sell it to some other suspicious-looking City Person in a motor. No. You will not have my clover, my food, and especially my son. And if I must summon the Green Trenches to file a Restraining Work on you—
Nacle: MADAME! (the dog whines, not yawns). No, no no no no no. No, madame, police are never needed in friendly neighborly trifles. I see that your son's time is, erm, as precious as your own. I will miss his company…
Clover Gardener: (glares)
Nacle: …erm, but, yes, he clearly must attend his duties at home and school first. Boy, you simply must go home with your mother.
Clover Gardener's Son: I must go home with my mother.
Clover Gardener: (glaring even more, and closer to Nacle's face, too) And his ears will never hear you address him again. Right? (holds pruning scissors in front of Nacle's mouth for good measure)
Nacle: Ahem, yes, well, of course. And boy, you are never to listen to my voice again.
Clover Gardener's Son: And I am never to listen to your voice again. (blinks) Can we go home, Mama?
Clover Gardener: Indeed we can, Son. (with sigh of contempt) Good. Day. EX. Banker.
Nacle: Erm, yes, Good day, Madame. I suppose, the plate, perhaps? A bit of supper for charity's sake? Hellooo?
Needless to say, Nacle Themormo did not have supper that night, unlike Clover Gardener's son (finally!). And wouldn't you know that the tiny witnesses of this whole exchange went buzzing to the backyard and told Barab Oowi all about it as she cleaned the hives of excess wax, wax that quickly gave her an idea…
Eeee, I am really stoked to keep this story going! It may be a strange balance of exposition and dialogue, but at least the framework will be there for revision after NaNoWriMo.
Read on, share on, and write on, my friends!