Yet another spring day of sunshine, robins, aaaaaaaaaaaand that s'mores cake just sitting in the fridge, callin' my name…
How are you, Friends? I'm not quite as grumpy as I was last week, but honestly, I'm still feeling pretty downtrodden. The extension doesn't allow for nonessential travel, and…gosh, can't time outside'n'elsewhere be considered essential? Please?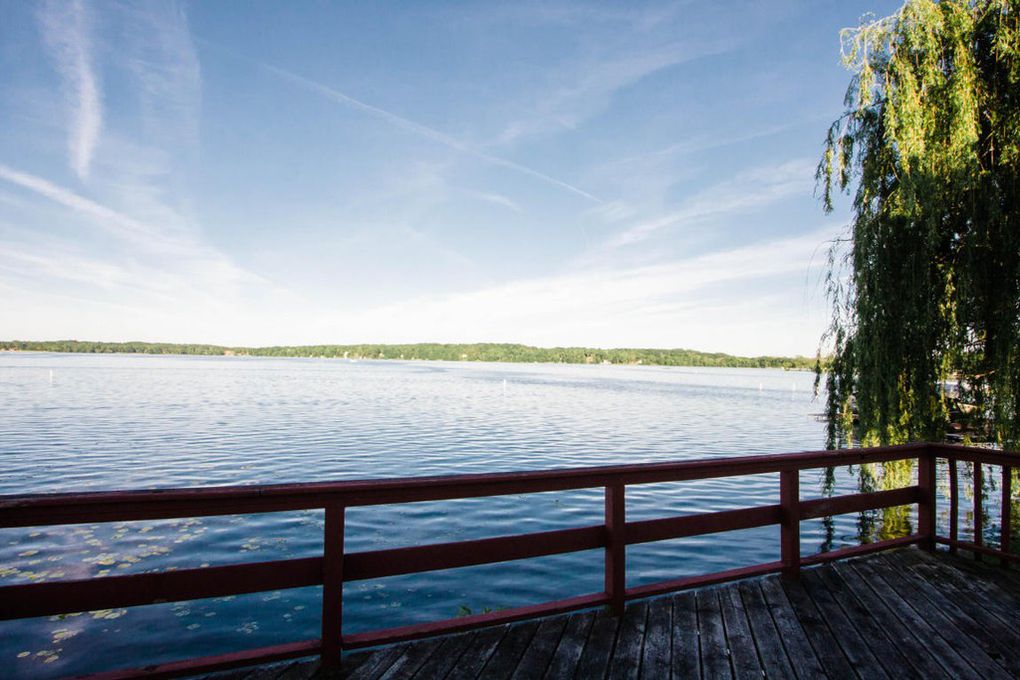 Escape through photography is one thing–there are plenty of amazing nature photographers out there capturing intimate moments in the wilderness.
Unfortunately, we can't just take my family on a walk through the park. Parks have playgrounds, and playgrounds are still off-limits. This led to Bo and I brainstorming our day-trip to the graveyards–four, to be exact. We visited the graves of grandparents and parents buried in dilapidated Catholic plots, forgotten farmland sites, suburban stone-less grids, and MANSIONS!
Doesn't that look like a mansion? It's got this huge church in it, and castle-like sitting room, and crypts, and statues, and a Hall of Presidents, and I'll stop rambling so you can just see for yourself in the gallery on their page. The kids actually had quite a bit of fun on this graveyard run, looking for the really old graves, checking out all the unique names in the mausoleums, admiring the veteran statues, and simply loving the warm, windy day.
Brighter days have led to Biff's pleas being answered at last: I got the bikes down. After a couple of weeks with training wheels, Biff's soaring off on his two-wheeler…
Bash is so, so close to Biff as far as speed and balance, but once again anxiety has been rearing its ugly head, and Bash panics the moment I let go of him and falls. He's made his feelings quite clear on the subject.
Bash's teacher sent a phone book's pile of worksheets to be completed this month, while Biff's teacher simply emptied the boy's desk into a plastic bag aaaand that's it. So…is Biff done, but not his brother? Oh, Biff's expected to keep doing stuff online. Soooo is Bash. Then do we both with these worksheets or not?!?!
The school crap's getting old, people. I'm not going to just throw in the towel like a professor with just one first-grader, but the utter disconnect between expectations from the boys' teachers is frustrating. I've tweaked the school schedule yet again to try and get through as much of their work in the morning as possible, with Bible History, Math, Reading, and Writing as our daily core and then ending on a special, like Science, Geography, Art, or History. I overlap whenever possible–drawing maps, for instance, or building something like people did in the olden days (they want to build a fort like a cathedral now–thanks, Nova!)
But because the boys each have such different things they're supposed to do for each subject, even these few things take time with the play breaks they need throughout the morning. It's all I can do to keep up with them while, yes, once again Blondie has to tend to herself. Thankfully, this doesn't perturb her too much; she chats with her friends online via the school computer while completing assignments. Any connection to friends beats fighting with little brothers any day, yes? I'm also impressed with a theme in her writing over the spring involving these dog/dragon/ghost folk building their own planet for alien tourism.
Now I just need to get her back to her Alley Heroes, am I right? 🙂
Speaking of writing: yes, I'm doing my best. I've submitted a short story to my university's literary journal, and I'm still writing another I hope to share with you. The idea came from a very vile looking park bench and a pair of towns I've passed through many times in my life; Ashippun, and Old Ashippun. Two communities, very near one another, and yet they have very different feels about them. The idea of a town starting in one place only to be abandoned for the sake of progress stuck with me, and I hope to put that sense of (dis)place into my WIP, "Hungry Mother."
"What's that?"

Nicole carefully places the Bella Café sticker over the tell-tale yellow arches. "My coffee," she tells the child. "Want some?" Please don't want some, Christ your teeth look like rocks.

The girl tucks a few greasy strands of hair behind her ear, revealing the rest of her lopsided face. No doctor could save that face. "Nah. I'm waiting for the water." She points to the old water pump in the middle of the park.

Nicole looks past the water pump. Beyond the road and wall of arborvitaes is a trailer park full of people, poor and desperate people praying for easy answers. And Nicole's bag is just full of easy answers, priced to catch and never release. All it takes is one yes, and that yes is due any minute.

"Don't you have water at home?" Nicole can't imagine allowing her own daughter to play in this rundown park, let alone drink water from some forsaken pump. Carl and his skank Sandra probably would. I bet they don't even follow my rules for brushing her hair.

The child plucks a centipede off Nicole's bench. With all the bird-crap and graffiti littering the park's picnic shelter, Nicole had been forced to pick a bench out among the tired, mushroom-eaten pines, and even this bench has quite a few cuts and words scrawled on it. "It's not the same," the child says, watching the bug travel from one muddy hand to another.

Nicole brings her Serenity Cloth to her face as though to dab a drop of coffee, but really she just needs to breathe the lavender oil and think, Christ kid stop touching that thing and take a bath. Where is your mother? "Would anyone across the street be able to help?" Not that there's much to look at across any street in Old Sanctuary. Crawling vines of small red flowers cover almost every building surrounding the central park—post office, gas station, all of it. Only the trailer park sign looks new:

THERE'S NEW LIFE AT OLD SANCTUARY ESTATES! JOIN US TODAY!

New life. What a joke.

Two people stand by the sign in casual conversation: an old man as grimy as the child, and a woman around Nicole's age…clean, that's all Nicole knows without seeing the woman's face. The dress looks like some over-bleached 90s relic cut and sewn for a slightly better fit. A woman like that'll value her dollars, will try to take care of things herself, won't bother with big names telling her what to do, like stores or doctors. Perfect.

The child releases the centipede on the bench. It crawls over the words MY PRETTY GIRL IN RED AND CURLS and stops next to Nicole's left thigh.

Nicole sweeps herself up, dress spinning as she grabs her ___ bag and laughs nervously. "Well you have fun with…" she almost points to the centipede, then spots CURLS. "Say, maybe your momma can put your hair in curls today. Won't that be pretty?"

The child shakes her head. "It's talking about you." The child hobbles over to the broken swings and flops forward to lay her stomach on the seat, her legs and arms dangling like a spider from a thread.
Hopefully I can keep this piece under 1.5K so it fits more easily with magazine submission guidelines. In the meantime, I've pulled Middler's Pride off of Channillo and hope to revamp it for an ebook later this year…or 2021. I should probably be realistic with my timeline here, as I, too, am going to be in school.
Yup.
I'm going back to school.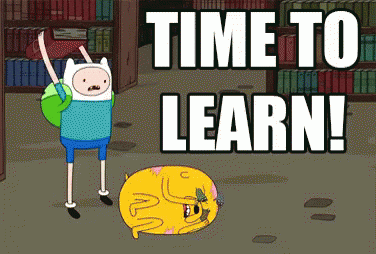 In order to make myself look more awesome for a full-time gig, I'm going back for another Masters degree, this time in instructional design. It's an accelerated track, which means I'll be in the crunch for eighteen months or thereabouts. I'm praying this won't hinder my ability to blog too much, buuuuuuut I better be realistic with myself here.
Still. This academic journey doesn't start until June, so we have some time to edit a novel. Write a story. Email a friend. Discover new music. Hug a child. Trade fart jokes. Wash a chalk-covered stuffie. Steal Easter candy. Read a book. Drink coffee. Savor tea.
Take one day at a time, and pray for things to change for the better.
~STAY TUNED!~
It's high time I share something from something I've read, wouldn't you say? 'Tis the month of Wyrd and Wonder, after all!
Or perhaps we shall return to that Star Wars swamp. We'll see what the kids allow me to do. x
Read on, share on, and write on, my friends!