Eclectic baking contestants in a mysterious manor? No, I'm not reading a Scooby-Doo movie premise.
As writers, we hear all the time that we've got to hook readers in just the first few pages or else. We've got to hook agents in the first few pages or else.
Whether you're looking to get published or just hoping to hook your reader, first impressions are vital. Compelling opening scenes are the key to catching an agent or editor's attention, and are crucial for keeping your reader engaged.

JEFF GERKE, THE FIRST FIFTY PAGES
Well then, let's study those first few pages in other people's stories, shall we?
Today I snagged from the New Release shelf:
The Golden Spoon by Jessa Maxwell
So I was initially bummed when I saw The Golden Spoon by Jessa Maxwell had not one prologue, but TWO. I also glanced ahead and saw that frequent head-hopping is in a reader's future, for the story follows the many perspectives of baking contestants on a cooking show at a hoity-toity New England estate. So if you're not a fan of constantly changing POVs, this may not be the book for you.
If you do not see the audio player above, you can access the podcast here.
That said, the first prologue does a wonderful job of balancing a little backstory with current action. Since we are with Betsy, the estate's owner and creator of this baking competition, we are quickly learning her desperation to keep the show and estate afloat while begrudgingly taking on some "grunt work" of checking camera equipment on a dark and stormy night. Her thoughts allude to some previous debacle, of conflict with the cohost, of possible problems with the contestants–everything seems to be going wrong this season, and the dark'n'bloody discovery she makes in the camera tent–well, it's the icing on the cake, isn't it?
The *second* prologue is a news release from *two weeks earlier.* So yes, we already have a flashback and we're not even in the proper novel yet. Still, I appreciate Maxwell's move to utilize a news release for providing quick breakdowns of the cast–that is, the baking contestants. It's an eclectic mix of people with their own voices and skills, all of which sound like they could potentially get applied in a murderous situation. As a writer, I can also see how such a breakdown could help with easy refreshes of a character's voice and perspective so that one doesn't mess up these character traits and languages. As Janet Evanovich highlights in her blurb, this book has strong Clue vibes, and I am ALWAYS up for a good game of Clue. 🙂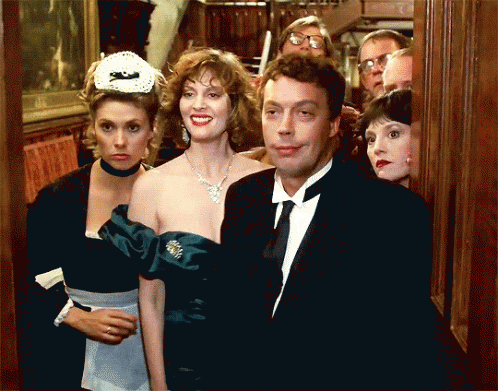 No matter what the season brings, keep reading!
Read on, share on, and write on, my friends!