Happy Thursday, lovely creatives! I'm so, so excited to introduce you to Anne Clare. Not only is she one of the kindest, gentlest souls I've been blessed to meet, but she is a deeply supportive reader, writer, and artist. Well, I should probably let her introduce herself first. Take it, Anne!
Hi, all! I'm Anne. I live in the green, drizzly, Pacific Northwest of the U.S., but I spend a fair amount of time travelling the world via history books. I'm on the verge of celebrating the publication of my first WWII historical fiction novel. I write about writing and the real events of the tumultuous 1940s on my blog, thenaptimeauthor.wordpress.com.
I'm also a wife, mother of three, organist and choir director, part-time teacher, and coffee addict.
Like all marvelous writers, our love of storytelling is forged in the reading of our younger days. My favorite genre of choice was the cozy murder mystery: justice sought and earned while mayhem abounded in one British village after another. What kinds of stories did you enjoy during your formative years?
When I wasn't trying to solve the mysteries of math class or painting play sets I enjoyed my fair share of Agatha Christie and other sleuth stories, too. I've always loved fantasy stories- Tolkein, Lewis and Terry Brooks were some of my first loves. I think it was in highschool when I first discovered Gail Carson Levine's retold fairy tales and Harry Potter. Honestly, though, I just love a good story regardless of genre.
How true! It's amazing how many cool stories we discover when we don't limit ourselves to just a few authors. (Of course, it took college and those accursed required reading lists to help me learn that lesson, but I did learn it…mostly…) What's the first book you read that sparked the fire of storytelling inside you?
Fairy tales played a big part of course- the earliest stories I "wrote" (i.e. dictated to my older cousin who knew HOW to write, and was kind enough to humor me)–
That's the bestest kind of cousin, in my book. (ba dum CH!)
I know, right? So those stories were on thrilling topics like fairies, a city populated by talking dogs, and princesses. My first "novel," started when I was twelve in spiral bound notebooks, was a portal fantasy with BIG nods to Lord of the Rings!
Aw, that's just like Polly in Diana Wynne Jones' Fire and Hemlock! I don't recall liking Tolkien much as a kid, but I blame my sixth grade teacher's reading of The Hobbit for that–ugh, what a horror. Are there any authors you disliked reading at first but have since grown into?
We read My Antonia in eighth grade- I didn't like it at all. It was tedious and (spoiler!) the boy didn't even get the girl in the end! Rereading it as an adult, I love it, in an emotionally teary sort of way. (Since having kids I'm such a sap…😊)
Ha! Heavens, don't I know it. I bawled reading the end of DWJ's Dogsbody. Any time something precious is lost, I'm in tears. Music has that power over my emotions too, when the mood is right. Plus, music can be a wonderful guide in the storytelling process. Do you have any favorite artists/composers you'd like to recommend? How do these folks inspire your writing?
I didn't realize how heavily I depended on music for writing until our kitten, Mr. Meowgi, ate my headphones. I always have something playing in the background as I write.
As I write in the 1940s, I would have thought period music would be my go-to. While I enjoy Glenn Miller and others from the era, while writing I gravitate more toward modern music that fits my mood. The first novel required songs like Lana Del Rey's Born to Die and the Decemberists "Crane Wife" album- I don't know why, they just worked! For some reason, the second book seems to go better with Brandie Carlisle and Johnny Cash.
SECOND NOVEL?! Wooooah woah, slow down, Me. Anne's here to talk about her FIRST novel. One book at a time, right?
Eeeeee, I'm so excited!
Whom Shall I Fear? is set in World War II on two fronts: the battlefront as well as the home front. What first inspired you to create characters in this time?
I've always been fascinated by history, but hadn't pursued much study of it- between teaching and momming, I was just too busy! Then, I had a dream set during World War II, which became the climax of my novel. I blame the fact that I was reading a lot of Agatha Christie, while reading The Lion, The Witch and the Wardrobe to my kids, and watching James Bond with my husband. All three had some WWII references which must have leaked into my subconscious.
So, lots of World War II floating in your subconscious while you're also reading and storing info in your consciousness. Oh, research…. I'm very much a "Google as I go" kind of gal, but you've been researching this period for quite some time. Can you share your process for researching as well as how you selected what information should be incorporated into the story and what information should stay on the notecards?
When I began this project, I was naiive enough to think that "Google as I go" would be all I needed. After all, I'd studied WWII, I knew the main events!
It didn't take long to realize I knew nothing- or at least nothing close to the detail I'd need to do to pull off a convincing story.
I started by searching my library. One of the first books that popped up was Winston Churchill's Memoirs of the Second World War. I snagged it, figuring that he ought to know what he was talking about. It was the abridged version, so only 1700 pages and change. I hadn't read a serious history book since college, and it was an undertaking, but I'll say this for Mr. Churchill- his grand, sweeping style of prose made the history very readable.
Of course, the challenge with researching history is that there's always a filter between you and the events. The individual perspective of the recorder, no matter how unbiased they try to be, is going to effect their narrative. Reading Churchill's book first gave me a great start, because I had an outline of the major events, how and when they happened, and one perspective on them.
From there, I looked for as many sources from the era as I could. The BBC website has this wonderful archive called "The People's War" where they invited people to send in their recollections of their life during the war.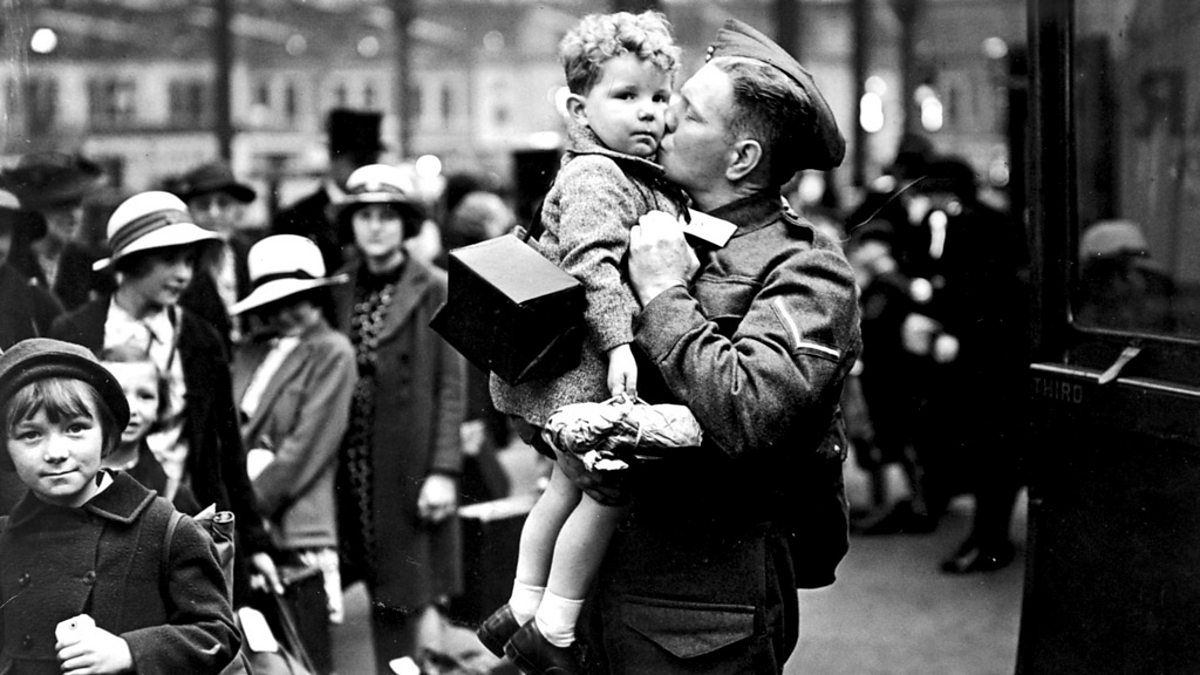 Reading first-hand accounts was fascinating, and helpful in shaping my setting. As one of my main characters was in the British infantry, I found books by infantrymen. When I needed broader books for troop movements so that my fellas got where they were supposed to when they were supposed to, I sought books that used original sources like divisional histories etc, and tried to compare more than one source.
Culling information- well, that was another challenge. It was hard to know where to cut, but sometimes it was unavoidable. For instance, I initially wanted to send my infantryman, James, to North Africa. It sounded like a fascinating place to include- the struggles over Tobruk, fighting against Rommel's tanks, the battle of El Alamein… I researched military groups in the area and decided he could be part of the 8th Army, and then after Africa I could send him to Sicily and Italy and learn about even more unfamiliar places!
I kept on reading and discovered that none of this would fit with the rest of the timeline for the story. Also, the 8th Army that fought across North Africa was almost completely different from the 8th Army that went to Italy. Sigh.
It was hard to eliminate fascinating pieces of history, but in the end, the research had to serve the story. If the history doesn't forward the characters or plot, it isn't going to do what good historical fiction should- make history come alive to the reader.
Now writing inside a well-known–hang on. By your very account here, there is still so much we never get a chance to learn about World War II, so I shouldn't be calling it a "well-known period." Let me back-track a wee bit and approach my question this way: in fantasy writing, storytellers create characters as well as the worlds they live in. In historical fiction, you're creating characters that may or may not live alongside people who actually lived in your chosen period. What would you consider to be the ethics of writing about historical figures?
Ah, that's tricky! I tried to avoid the issue as much as I could, particularly if the reflection on the historical person's character might be…uncomplimentary. After all, it hardly seems fair to take a dig at someone who isn't around to defend themselves, and, as I said before, there's always the bias present of the person who's recording their history.
For the few historical figures who did make it into the final novel, I tried to deal with them as my characters would have in real life.
The only real person who makes it "onstage" is Lord Woolton, for a brief cameo, since one of my characters works for the Ministry of Food (responsible for rationing etc) of which Lord Woolton was the Minister until sometime in 1943. The history books described his oversized suit and his friendly voice over the wireless- these made it into the book. Otherwise I tried to keep him neutral- he was just present to help reveal something about one of MY characters.
*
*
On the negative end, I did feel the need to mention Lady Astor. The first female MP, she gained notoriety with the troops in Italy by calling them the "D-Day Dodgers." (i.e. they were somehow shirking by fighting in Italy, rather than in France.) Naturally, the men were furious, and composed a catchy and uncomplimentary song about the incident. In the years since, there's been some question of whether she acutally made the comment or whether it was a misunderstanding, but my protagonist in Italy wouldn't have known that, so he reacts accordingly.
I also hesitated to mention larger groups specifically. For instance, I mentioned the whole confusion over the make up of the 8th army above. To make sure that my group of infantrymen I follow in the story COULD have ended up where I sent them, I had to find a smaller group to "shadow" through the histories. I decided on the 2nd Battalion, Lancashire Fusiliers- they were at the battle of Monte Cassino, and other notable places. However, I don't specifically mention them in the book- it felt presumptuous to tack my fictional men onto a group that really served in such dangerous places.
In the end, one of my major goals in writing about this era is in homage to those who sacrificed and served. Anything that would detract from that or turn into me editorializing on a time I didn't live through, I took out.
An excellent plan to go by, I think.
Now, you used three different points of view to tell your story: your two protagonists as well as your antagonist. What were some challenges from writing with the villain and heroes' points of view? What were some benefits?
As I mentioned, I was reading a lot of Agatha Christie when I started this book. She uses multiple points of view in her mysteries- sometimes to reveal, sometimes to misdirect. While my novel isn't really a mystery, there are some of the same elements- mysterious strangers, tangled motivations, crimes of the past. I liked the flavor of the multiple points of view- how I could reveal clues to the questions from different perspectives and how I could have one character reveal information to the reader while keeping other characters in the dark.
The challenge is to create enough distinction between the perspectives so that the reader can "feel" the difference when they're in a different character's head. Also, I found myself tempted to head hop- to reveal information that the POV I was writing from couldn't have known. I had to resist the temptation, and place my "reveals" carefully.
A temptation that we all struggle with!
You and I both have kids who haven't taken our sanity from us (yet). You know how I'm always on the look-out for tips on finding some sense of balance between writing and parenting. Care to share your advice?
I discovered that I can't hold myself to someone else's expectations for the amount of time or words I write. Every day is a new day- some will be productive author days. Others will be "clean up kid vomit and read stories to them" days. There's no guilt in either one!
And one final question…
Many thanks to you, Anne, and congratulations once more! Whom Shall I Fear will be available June 28th on Amazon.
1943

All that Sergeant James Milburn wants is to heal. Sent to finish his convalescence in a lonely village in the north of England, the friends he's lost haunt his dreams. If he can only be declared fit for active service again, perhaps he can rejoin his surviving mates in the fight across Sicily and either protect them or die alongside them.

All that Evie Worther wants is purpose. War has reduced her family to an elderly matriarch and Charles, her controlling cousin, both determined to keep her safely tucked away in their family home. If she can somehow balance her sense of obligation to family with her desperate need to be of use, perhaps she can discover how she fits into her tumultuous world.

All that Charles Heatherington wants is his due. Since his brother's death, he is positioned to be the family's heir with only one step left to make his future secure. If only he can keep the family matriarch happy, he can finally start living the easy life he is certain he deserves.

However, when James's, Evie's and Charles's paths collide, a dark secret of the past is forced into the light, and everything that they have hoped and striven for is thrown into doubt.

Weaving in historical detail from World War II in Britain, Italy and Egypt, Whom Shall I Fear? follows their individual struggles with guilt and faith, love and family, and forces them to ask if the greatest threat they face is really from the enemy abroad.
Click here to pre-order on Amazon.
Stay tuned next week for a chat on world-building done right…and done horribly, horribly wrong.
Read on, share on, and write on, my friends!