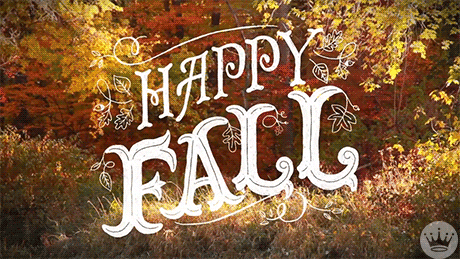 Welcome, Friends, to yet another splendid interview with a beautiful indie author soul! I am thrilled to pause all this chaos of teaching, parenting, and preparing my own novel for publication so I may introduce you to the cosmic dreamer and eternal adventurer, S.J. Higbee.
To call you an "avid reader" feels like a huuuuge understatement. Can you share a little of your reader's journey with us? That is, can you tell us what inspired you to take on book reviewing with such gusto, and your process for choosing the books you do for reviewing?
I've always been an avid reader. Once I got to school and realised the power of words and how stories could take me away from where I was and to different worlds – that was it. I was away…
I originally started reviewing for SFReader.com, a forum for science fiction and fantasy readers and writers from 2006-09. However, I soon had a hefty backlog of reviews stacking up, as I thoroughly enjoyed the process of writing down my thoughts after reading a book. So once I started my own blog back in 2009, it made sense to mostly review books on it. I stumbled across other book reviewers, almost by accident.
What literary pilgrimages have you gone on?
The late, great Terry Pratchett. There aren't many authors whose complete output we own, but we have all his books, including Where's My Cow? We also own all Lois McMaster Bujold's books and I've read nearly all of Jo Walton's output. I am the ultimate mood reader, however. While I do get a steady stream of books from Netgalley, I take care never to overdo it, so I'm forced to sit down and read something that I really, really don't want to.
Hmmm, I bet those moods can put a damper on the book joy at times. Have you ever gotten reader's block?
Yes. When I've forced myself to trudge through a book that isn't speaking to me on any level. So I don't do it, anymore. If I don't like a book, I DNF it – and that includes Netgalley arcs. I generally don't mention DNFs on my blog, because I have strong opinions and specific tastes and while I cut loose when discussing book covers and in my private notes about books I've disliked sufficiently to stop reading, I don't think it's fair to share those views with a wider audience.
I know you've recently moved out of the classroom, but as a fellow teacher, reader, writer, and parent (well, I know you're also a grandparent, but I'm not there *yet*, thank Heaven!), I'd love to hear your thoughts on how we can spread literacy awareness among children today.
I've taught children with specific learning difficulties and the secret is always to find what motivates them – be it rulebooks for computer games, cookery recipes and in one case building suppliers' lists, and use those to spark their interest in reading. Above all MAKE IT FUN! Words games… silly voices… reading a word each… And always stop before the child becomes fed up, so they are left wanting more. Little and often is far more effective than longer stints twice a week, which is why so many children don't learn to read effectively at school.
Amen to that! When we turn reading into a treat, we know they will ALWAYS be ready for that treat. Rather like cookies, don't you think? I wonder now if the publishing industry could be doing more to promote literacy.
Children's writers do a fantastic job in promoting literacy by visiting schools and talking about their characters. But I would LOVE to see more serious imagination with regard to interactive programs to aid literacy. In fairness, I don't think the publishing industry should be responsible for promoting literacy skills – but governments certainly should. What about a game like Fortnite actually using wordgames, punning, jokes and literacy games, in addition to all the cool graphics, driving music and action scenes, as part of a national reading scheme? It shouldn't be the only way to reach children, of course. But certainly ought to be part of a range of resources to target children who spend a lot of time on their screens.
Now, let's talk about your writing. You've written a number of slick Sci-Fi novels, including the YA Sunblinded trilogy, the Arcadian Chronicles, and the standalone Netted. What draws you to science fiction more than other genres?
I love the fact that when I open the cover, I never know exactly what I'm getting. To ensure that's the case, I very rarely bother reading the blurb in advance, either. Sometimes, it's a bit of a struggle to make sense of what is going on – especially if I've crashed midway into a series, but as long as the worldbuilding and characterisation are sound, I'll generally make sense of what is going on. It's the genre I love reading the most – and when it goes well, the tingle factor is off the charts… Fantasy is right up there, too.
I never get tired of that tingle! I must admit, though, I cannot crash into the middle of a series as you often do. 🙂 In an age where publishers are eager for stories that smack of potential franchise, what do you consider to be the strengths of a standalone novel?
Sometimes, there is a story I want to tell that is only the length of a single book. If that's the case, then I don't want to elongate it into something more drawn-out. I think most stories have a natural arc length – and part of the skill of the author is figuring out exactly what that length is. Some of my best reads, ever, have been standalone books.
You have certainly written your share of both series and standalones as well! Does writing energize or exhaust you?
It depends. If it's going well, I find a high that I don't get anywhere else. If it isn't, then it's both exhausting and depressing.
I love how you don't peg yourself into writing a specific kind of character. Running out of Space's Lizzy and Mantivore's Kyrillia are both adventurous heroines, while Netted's Kris is very reticent to take on the responsibilities the story quickly demands of her. Would you say each story helps you shape the characters, or the characters come to you and the story shapes around them?
Oh, it always starts with the character and an initial scene. Often I have dreamt that starting scene. However, the characters don't leap onto the page fully formed and it is often a question of trial and error as to how they react to events around them that help me figure out exactly who they are. Up to now, I've been a pantser, but I've just started planning out my stories – and the main success has been in nailing the narrative arcs of all the main characters – it has made such a difference to the writing process.
World-building is HUGE for my writing process. If a story-world's rules aren't clear, then it's a lot harder for readers to fully appreciate the plot's stakes, let alone care about the characters. Science Fiction is no "easy" genre to write for—not only do you have to create a realistic place, but it also has to feel possible to reach in our future. Can you share a step or three in your world-building process?
I think anyone who writes SFF with any measure of success has to care about worldbuilding. The first rule has to be that it makes sense. I studied History at college, for which I'm constantly grateful. That perspective on how humans behaved in the past is really useful for extrapolating as to how they'd behave in the future. And if they doing something completely different from anything that has happened before, there has to be a solid reason for it.
However, all of that has also to be balanced against my personal loathing for pages of long-winded explanation in some nebulous authorial viewpoint. So readers often don't get to know exactly what is going on all the time in all the corners of my worlds, because my characters don't. I'm quite comfortable with that – though I'm aware it bothers some readers. It's one reason why I use language as one of my main tools for worldbuilding – the slang and swearwords also denote issues like being overrun with pests, or melting icecaps without my even mentioning them.
Blech, I am not a fan of long-winded explanations, either. They exhaust me to read, let alone write…not that my kids give me oodles of time to write, anyway. Their moods are something of a writing Kryptonite for me. What would you consider to be your writing Kryptonite?
Becoming too tired. My instinct is to try and sprint, which is a problem as writing a novel is a marathon. I'm also one of those people who tends to hurl themselves, body and soul, into whatever they are doing. It has many rewards, but the cost is that I can get exhausted. And when that happens, I become ill. I have quite a lot of different calls on my time, which again, I really enjoy. I am lucky to have a lovely family and a range of wonderful friends, but there are times when it would be awesome to also have a writing clone I could shut up in an attic with a computer and never let out until she's finished the book…
Let's end on some help for aspiring writers. What's a common trap you see them falling into time and again, and how can they avoid it?
Dialogue is often a surefire way of working out how experienced a writer is. Don't use someone's name if there are only two characters, unless one character is being hostile or arguing. When there are two people, they generally don't call the other by name unless they are making a point. Don't have your characters talking for too long – we generally bat a conversation back and forth between us if the power dynamic is equal. And rather than have a dominant character drone on for ages (as they often do in real life) have them, instead, constantly interrupt the subordinate character. Remember to include the thoughts and feelings of your viewpoint character, as they are on one end of a conversation.
YES! Thank you so much for sharing your reading and writing journey with us, Sarah, and for helping us find ways to better our own writing. This issue with dialogue is something I still struggle with, even as an editor when I was tidying up Fallen Princeborn: Chosen.
Arlen sets the bear cub running towards the thicket. "Come along, all of you. Dorjan and the others are waiting."

But She-Bear does not move. "Why do you wear his weapon?"

Liam remains still on the shore where Charlotte and Arlen placed him, his speckled curls limp, his bruises painting what must be an abridged story of the pain he felt in the nets. So Charlotte answers, "The dagger worked for me in Dissecto-Library-Horrorland ." Charlotte grips one of Liam's arms and hoists him to his feet.

The She-Bear bares her teeth, but Arlen's hand upon her head silences her. "You…you worked land magic underwater?" he asks.

"How do you think that one mer-dude's face got melted?"

Liam's hand, as mottled as the rest of him, opens and closes as Charlotte wills. Her fingers press his own tightly about his own weapon.

Leather, iron, blood. Then comes the touch of Charlotte—sparks rip through his frame. No more the beaten boy.

"Try it now, Liam. C'mon, get some heartburn goin'. Blood firin'. You know. Flame on. Ppppffffooow."

Liam closes his eyes and feels his inner wings stretch to blot out the past, if only for a few moments. He wraps his other hand around the base of the blade. The dagger takes its blood, as always.

This time, it pays back.

The blade crackles as it lengthens, its feathers smoldering. The blood sword shines as it did in the forge so long ago, when Liam's ambitions burned their brightest. He brings the blade close to his face to taste old victories in its heat. He sees the world in melting waves, as he did so often after striking the earth, commanding it to swallow armies and villages whole.

There are no armies now. No villages. Only Charlotte dripping like a botched painting. Arlen halved on one side of the dagger; the beast halved on the other.

The beast, whom he was meant to kill. A mother and her child so…cared for…by…

"Who is this, Arlen?" Liam's question rumbles slowly out of his lips.

No more evasion.
~STAY TUNED!~
While Autumn creeps its way slowly through Wisconsin's forests and farmlands, I will continue to share more and more of my coming sequel with you. I've also got some interviews waiting in the wings as well as music and analyses to share. Thank you all once more for traveling with me through these unknown lands of indie publishing. You are each and every one of you a blessing to be thankful for.
Read on, share on, and write on, my friends!