I'm going to pause before I even begin in order to say how amazingly patient you all have been for enduring this 30-day blog-o-thon. I've been doing my damndest to catch up on reading your sites, but I have a feeling it's going to take a month of NOT writing just to see all that you lovely folks have done during this cold, snowy month.
During one pre-dawn hour set aside for morning coffee and blog reading, I came across an old book review by the amazing Chris Lovegrove. His closing nails the very topic I wish to discuss today:

I felt a little cheated by the end. The lack of resolution for one character felt manipulative. Increasingly, fantasies these days are clearly labelled Book One of a spellbinding new series or The first volume of such-and-such saga; it wasn't till near the end that I realised that this wasn't a standalone novel but that I would have to invest time and maybe more money in the sequel.

Chris Lovegrove, "Suspending Disbelief"
Indeed, what has happened to the standalone story? We are an audience of franchises and serieseseses to the point where filmmakers will divvy up a book and spread its material so thinly that a single story is transformed into a film trilogy. (cough cough HOBBIT cough cough)
When I study Diana Wynne Jones' library (as every good and proper fantasy fan should do), I see 25 stand-alone stories. 2 duologies, 1 trilogy, 1 quartet (quartology?), and the octology of Chrestomanci. (I'm just making up number words at this point.) We won't even get into the short fiction stuff here, or plays, or whatever else. Strictly novels. (If I missed any, let me know!)
If you go through all these novels, not one ends with a cliffhanger. Correct me if I'm wrong, but DWJ was one to practice what she preached:
My feeling is that the best stories leave the reader trying to imagine what happened after the story stopped.

–Diana Wynne Jones, "Some Hints on Writing"
As far as DWJ was concerned, the story she needed to tell began and ended in one volume. Even the DWJ stories considered sequels or parts of a series are only considered such because they're in the same universe, NOT because they're picking up where the previous plot left off. Look at the Howl trilogy: Howl and Sophie go from primary characters in the first book to making cameo appearances in the second. In the third book they appear halfway through the novel with some importance, but still, they are not the primary protagonists. One of the primary characters of Deep Secret returns in The Merlin Conspiracy, but again, he is not the main character. DWJ utilized the same universe for multiple stories, not necessarily the same characters. Heck, Chrestomanci's rarely a main character in his own series! (But I already wrote about that.)
I started paging through other Young Adult Fantasy stories read from my bookshelf or local library to see which stories end on a cliffhanger, and which are capable of standing alone.
Celine Kiernan's The Poison Throne: She was travelling at a good pace, though, and it was not long before she disappeared up the winding path, to be swallowed into the treacherous depths of the bandit-laden forest and the company of wolves.
Cliffhanger. The protagonist's clearly beginning another journey. Not only is the primary antagonist of the story is still in power, but we learn our protagonist is entering yet another enemy's territory.
~*~*~
Suzanne Collins' The Hunger Games: Out of the corner of my eye, I see Peeta extend his hand. I look at him, unsure. "One more time? For the audience?" he says. His voice isn't angry. It's hollow, which is worse. Already the boy with the bread is slipping away from me.
I take his hand, holding on tightly, preparing for the cameras, and dreading the moment when I will finally have to let go.
Both. This one's a bit grey to me. On the one hand, the protagonist has survived the Hunger Games. The primary conflict of the story has come to a close. However, we read here that the protagonist's personal journey is not over, so there is, in a sense, a cliffhanger, just not like the life-or-death situation the protagonist's been in for much of the book.
~*~*~
Stephenie Meyers' Twilight: I touched his face. "Look," I said. "I love you more than everything else in the world combined. Isn't that enough?"
"Yes, it is enough," he answered, smiling. "Enough for forever."
And he leaned down to press his cold lips once more to my throat.
Standalone. You read right. Yes, I've read the whole series, so yes, I know there are more books after this. But I'll give Meyers credit for giving this novel an ending that feels like an ending. As far as everyone knows, the last of the bad vampires has left the region and the girl's got the guy. All's right with the world.
~*~*~
JK Rowling's Harry Potter and the Sorcerer's Stone (hush, I'm an American, THAT'S the title here): Harry hung back for a last word with Ron and Hermione.
"See you over summer, then."
"Hope you have–er–a good holiday," said Hermione, looking uncertainly after Uncle Vernon, shocked that anyone could be so unpleasant.
"Oh, I will," said Harry, and they were surprised at the grin that was spreading over his face. "They don't know we're not allowed to use magic at home. I'm going to have a lot of fun with Dudley this summer…"
Standalone. When you consider the primary conflict (protecting the Sorcerer's Stone from Voldemort) that conflict officially ends in this book. Yes, Voldemort gets away, but his plot's been thwarted. Even the other school-friendly subplots of making friends, succeeding in a wizarding school with a muggle's childhood, and so on are wrapped up. The Voldemort conflict does not start creating cliffhangers until the third book, Prisoner of Azkaban.
~*~*~
Cassandra Clare's Clockwork Angel: Magnus reached behind himself and locked the parlor door. "Very well," he said. "Why don't you tell me what the problem is?"
Cliffhanger. Any time a story ends with a question, it's an automatic cliffhanger–especially when that question pertains to a protagonist's "problem."
~*~*~
Peadar Ó Guilín's The Call: Early in the new year, she tells her parents that she has to leave again.
"The Nation must survive," she says. "I can help with that."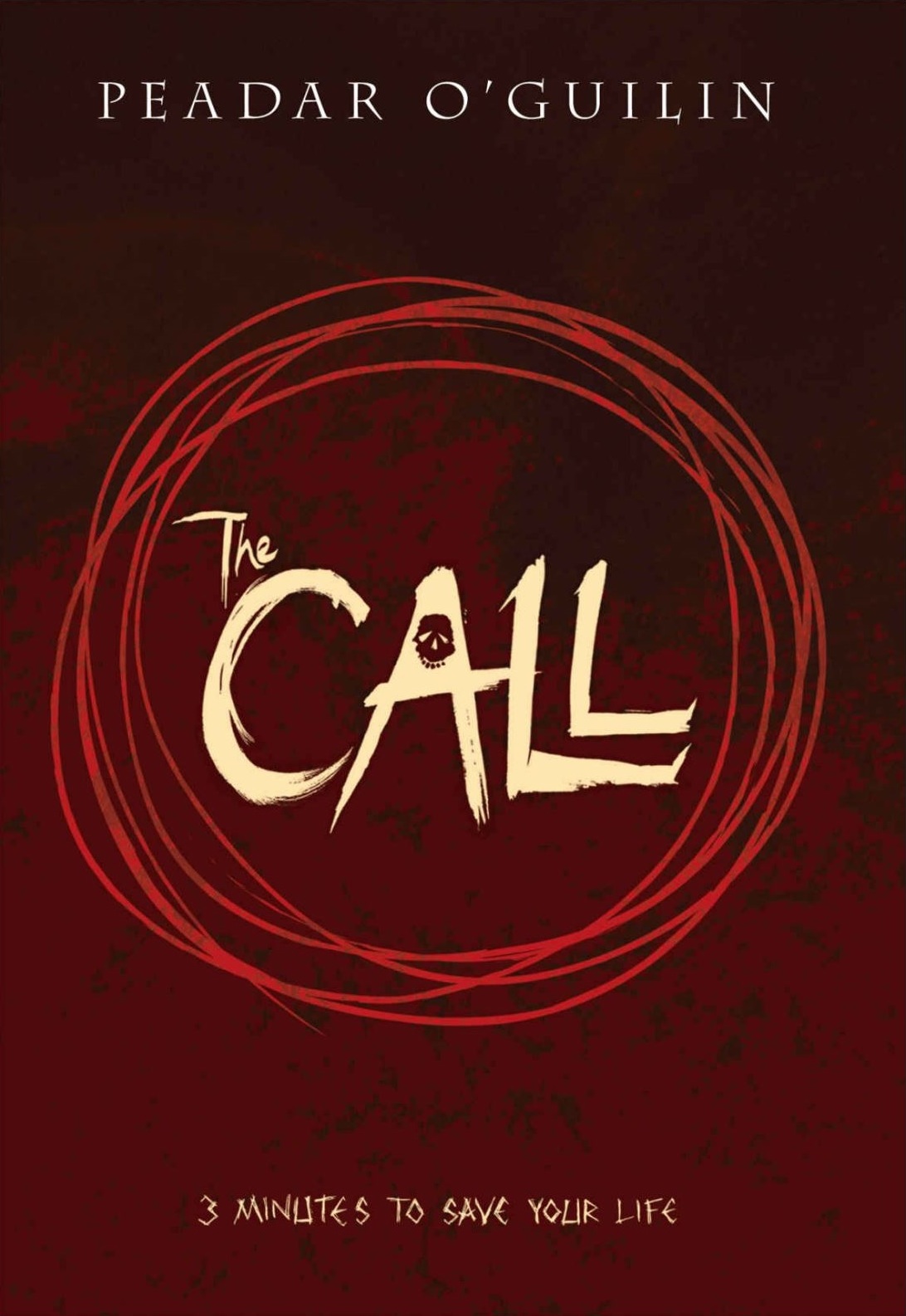 She sits alone on the bus, her suitcase propped up on the seat beside her so she can pretend it's Megan sitting there instead. And off she goes through the snowy roads, Agnes and Ferg waving her away, hugging each other, their pride so fierce it burns.
Standalone. The protagonist has survived her three minutes. The fight goes on, and so will she, determined to leave her parents and teach other children how to survive the dark land of the Sidhe. By this story's rules, she cannot be summoned back into the Sidhe realm for another hunt, so again, by this story's rules, our protagonist is officially free.
Of course, Peadar totally subverts these expectations in The Invasion, but I appreciate how he made this novel self-contained. Had this remained a standalone, it'd still be awesome.
Off the top of my head…
Other good examples of what I feel could be considered standalone novels whether or not they're in a series: Court of Thorns and Roses, Uprooted, Neverwhere, Chronicles of Narnia
Know any others? Let me know!
*
*
*
*
Other good examples of what I feel are cliffhanger novels: Cruel Prince, Mortal Instruments, Fallen Princeborn: Stolen
Ibid on the knowing and the letting of me knowing
Hey, what's my own book doing there?
Yes, I must plead guilty. I was in a similar situation as JRR Tolkien; as you know, LOTR is one HUGE tome broken into three books for readability's sake. The same thing happened with Stolen–my publisher kindly pointed out that people aren't necessarily going to be drawn to a debut novel 650 pages long. Two novels, though, would split that length into readable installments. The result?
Her head nestles against Liam's knee. The Voice in her heart sighs, too exhausted to notice a pounding, a drumming rising from deep, deep in the Pits.
A cliffhanger.
So what makes a cliffhanger tolerable and not infuriating?
Closure.
Somewhere along the way, SOMEthing must be resolved.
A series is bound to have many plot threads, and that's fine. But if a few hundred pages cannot tie off a single thread, readers are going to get pissed.
Rightfully so, too. In a way it comes back to those expectations and payoffs: the patience of a reader lasts for only so long. The more you build, and build, and build, yet never follow through, the more readers will feel lost, disengaged, or both. Why spend time in a world that's constantly tangled with characters never decently understood?
So sure, maybe the antagonist is still free at the end of Book 1. Maybe the hero's journey has only just begun. Was a battle fought and one? Was an internal conflict resolved? Did a relationship come to fruition or destruction? So long as SOMEthing has been brought to a close, a cliffhanger ending will still bring some satisfaction to the reader.
Resolve nothing in that first book, and readers will resolve not to invest time in the second.
Tie a thread or two, and hold your world–your series–together.
Today's the LAST day of my sale! If you haven't snatched up Stolen yet for just 99 pennies, get it now while the gettin's good!
Read on, share on, and write on, my friends!