Mama Robin calls
as morning's dew captures light
…
Never mind writing haiku without coffee is hard.
Anyway.
'Tis July first! The year is officially halfway over, and with all that's happened in the world, I know many would prefer to wash their hands of 2020 and be done with it.
But then there are folks like me, who see a half-year of potential rather than a full year wasted. Lamenting opportunities lost only breeds bitterness and anger. Now is the time to grow onward and upward with whatever we have.
Even if all we have is a page of fantastical hopes.
Fellow Young Adult author K.M. Allen posted a couple articles recently about her own struggles with time management during the lockdown life and balancing the writing we do for our platforms vs. the writing we do for, you know, storytelling and whatnot. (Allen used a much better term–"The Art of Authoring.") Her posts got me thinking about my writing mindset, and how I've tended to lump aaaaaaaaall the writing together into this single act. Writing a blogpost? Still writing. Writing notes on history? Still writing. Writing an actual honest-and-true story? Still writing.
Were my extra teaching jobs and graduate school work still a part of my life, this kind of writing would be enough. Heck, I'd be ecstatic if I found time to blog while writing term papers. But these extra factors are not a part of my life right now. Sure, University work still is–I even presented on nonfiction writing at the Lit Fest earlier this month. While researching I stumbled across a Writer's Digest article called "The 9-Minute Novelist," and that got me thinking…
Why not me, too?
I know I've bemoaned my struggle with time before–when my kids were toddlers, when they attended school but only part-time, when everyone's home on summer break, etc etc etc. When lockdown life began, I thought for sure I could do do a little, just a little, writing. But too often I allowed blogging, researching, plotting, and those other -ings replace the actual DRAFT-ing that needed to happen.
Some are quite adept at blending one task to create another–history notes get typed up into the blog to help show a writing update, for instance. I know I used my 2019 attempt at NaNoWriMo as a chance to both draft and post all at once. It worked for a little while, just as the notes-turned-blogposts can work for a little while, too.
With the coming school year's attendance procedures impossible to predict, parents like myself have to be prepared for more of "School at Home" while also working in or out of the home. (And of course, just as I type this, Bash has come into the room. "What is it, dude? I'm trying to work," I say. "But I wanna be by you," he says with the smallest possible voice, and moves all my materials to snuggle up by me. Oh, little kiddo.)
Some days the kids are great at occupying themselves, and other days not. Parent-Writers, we know setting aside "hours" to write, even once a week, just isn't realistic. Heck, I'm amazed when the kids leave me be for twenty minutes in a row.
And that's the key here: working with the minimum amount of time, not the maximum. Let's consider what non-kid stuff requires our attention in the day, and where we can find those nine–or ten–minutes to write.
(Yes, I'm back to the old bulletin board. I need my visual schedule!)
One Hour
Risky thing, setting aside an hour. Either a movie better be on that ALL the kids will watch, or someone else needs to be in the house with the kids. My online classes are an hour long in the evenings when Bo is home. If I do a movie during the day, that is my one chance at an hour block. This time's usually needed for grading, a task that I can safely break from and start back on when kids intervene. Writing-wise? That hour better be had outside of the house.
(Aaaand now Biff is in the room, poking Bash with his toes. "Why don't you two read something?" *Two pairs of eyes continue staring off into space as toes continue poking legs*)
Thirty Minutes
Done right, half an hour can be a very productive time. One can write proposals for a conference, respond to a few students, or catch up on the late grading. As a writer, thirty minutes is perfect for looking through research, scoping out potential publishers, or drafting.
(Aaaaand now Blondie pokes her head in with a page she just has to read from Dogman: For Whom the Ball Rolls. "Yes, kiddo, thank you. Now go and occupy YOURSELVES. I am not here to entertain you!" Three bodies sluff off, complete with drooping shoulders and groans of "I'm too tired to build Lego.")
Twenty Minutes
This is probably where one can feel the sprint effect–that is, there's not a minute to waste. Good! Too often I fall down the social media hole with Twitter or YouTube. We must make every minute of that twenty count, be it drafting, editing, grading, or…gasp…exercising.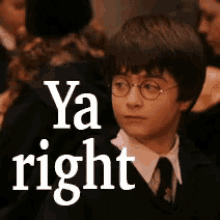 Again, being realistic with myself. I know I won't set aside an hour for it, not even half. Twenty…yeah, I could swing that, if the mood strikes. Plus I can drag the little "what are you doing nooooow?" buckos right along with me. Win-win.
Ten Minutes
Okay, THIS has to be the golden number for one who's got kids and job AND writing in life. Even my attention-lovers can be occupied by books, drawing, or Snoopy Monopoly for ten minutes.
So many lovely moments can be made in just ten minutes: reading a story aloud to kids. Drafting dialogue. Answering student questions. Editing a scene. Playing catch outside. Prepping for class. Networking on social media. Writing a Goodreads review.
Maybe it hurts a little inside to think I'm only spending ten minutes with my kids/story? I can't do that! They deserve better! We need to remember this important point.
The day is no mere ten minutes.
I'm usually up from roughly 4:30am to 9:30pm. Want to guess how many minutes there are in seventeen hours? 1,020 minutes. Or, 102 slots of Ten Minutes.
102.
You are not giving your kids 1 slot out of 102 and you know it. You are not giving your writing 1 slot out of 102 and you know it. Don't beat yourself up over organizing your time. If you don't organize your time, then you will always feel like something is being set aside for the sake of the other, and that fear will lead to nothing but bitterness, anger, and the Dark Side.
Nothing has to be sacrificed here. Honest and for true. You just need to jigger those expectations over what you want to do and when. Take me, eager to publish the sequel to Fallen Princeborn: Stolen before 2020 ends. If I set aside 10 minutes to edit every day, I can make that goal. I want to expand and re-publish Middler's Pride, too. 10 minutes a day can get me there. I'd LOVE to get "Hungry Mother" in an online magazine, finish the novella What Happened After Grandmother Failed to Die, work on the OTHER Princeborn novella I've sketched out–
And I can do all those things. I will do all those things. And you can, too.
Ten minutes at a time.
STAY TUNED NEXT FORTNIGHT!
Yup, two weeks. Part of this "jiggering" of expectations means blogging can't overwhelm the story-writing. I'm going to follow K.M. Allen's idea of blogging every other week, scheduling my own posts for the first and fifteenth of every month. Thank you all so much for your patience, kindness, and encouragement, and I hope you'll be back when I share the interviews, analyses, music, and doodles waiting in the wings!
Read on, share on, and write on, my friends!