Happy Saturday, one and all! I'm reveling in the last bit of springtime sunshine before rain and snow slush their way through Wisconsin in the next 48 hours. I can only imagine how fun it would be to hide the kids' eggs in the snow…
(No, I'm not evil, but I may be driven to that evil if the kids can't stop fighting for %^@$&# minutes.)
Yeah, it's been a rough week. I had hoped to update everyone on Wednesday, but between teaching my kids and teaching my own university students, the time to write you wasn't there.
Plenty of time to ponder, though, especially as I cleaned Biff's puke out of the car. (No, he's not sick. Apparently the string cheese from one of the community lunches must have been bad, because he puked two minutes after eating it and was totally fine afterwards. I've smelled a lot of puke in my days, but cheese puke is right up there as one of the worst.)
Anyway. As one who sits on both sides of the educator's desk–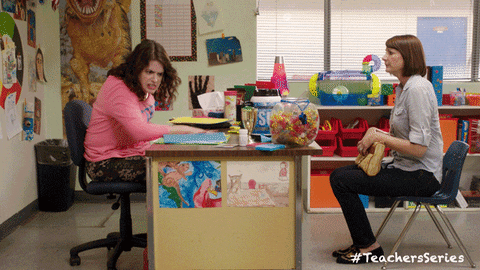 –we gotta talk.
Teachers EVERYWHERE are overwhelmed and frustrated. Unless you've been trained to teach online and have a class structure that functions online, you are flying by the seat of your pants to make what were paper assignments doable online. You're having parents take pictures of homework in the paper packets you had to send home because many of your kids don't have the technology or Internet capabilities to submit anything online. So many of your lesson plans depended on in-person classroom time, and now you have to learn how to mediate an online meeting with kids who may or may not have any other person in the same room with them, which can make it impossible to reign in behavioral issues.
And even if you ARE one of the lucky ones who is already trained to teach online in a well-established online classroom, you're STILL dealing with students not logging in, not reaching out, not submitting work. And for all you know these students are sick, or have loved ones suffering, or simply don't care. Without any communication, you have no idea. And that terrifies you.
Parents EVERYWHERE are overwhelmed and frustrated. It's like the teachers assume parents can just pick up the lesson plans where teachers left off. They expect students to accomplish 6-8 subjects in a day with or without any meeting via phone or chat. They expect parents to create picture-perfect photos of completed work, and God forbid the kid uses a pencil like she's supposed to because the pencil never shows up in the photos. And even though you hear from teachers not to push the kids too hard, they assign several daily tasks to be completed online–you know, on the computer YOU are supposed to be using for YOUR job if you still have one. Not tiny tasks, either–30 minutes on this program, 30 minutes on that program. Make sure they take this quiz, read this book, complete X squares of Phy Ed. Bingo and show, SHOW they completed those squares by videotaping them, and don't forget creativity! Make this chalk! Make these toilet paper tube animals! Make this clay!
And this is all assuming your teachers are on the same page. God help you if you have twins with different teachers, who despite teaching the same grade in the same school assign COMPLETELY DIFFERENT THINGS. One has to spend time on Program A while the other's supposed to check out Program Q and fill in a story diagram, but the one needs to go to Program H and learn this song and sing it back while the other has to recite poetry from Program T and identify diaphrams and ENOUGH.
Just…enough.
We gotta take a moment, and we gotta breathe.
While I am desperate to create school days that keep my three Bs engaged and excited to learn, I know I am not the same as any of their teachers. Even my three do not fit into any sort of one-size-fits-all learning mentality; while Blondie and Biff can both self-motivate to accomplish school jobs, Bash constantly struggles to focus his ideas, all of them brilliant, but always "too much work" to put down. He sees his brother and sister make it all look so easy, and he gets even more stuck in how he's not yet done. He's not done yet because he must be stupid. He IS stupid. He's always stupid.
Even at home, we can't escape the anxiety.
Anxiety's not the only emotional struggle, either. Blondie keeps hearing the boys on their programs and asks why SHE doesn't get to do any fun computer games like they do. Biff sees how short his work list is and complains I'm making him do extra stuff–though all I'm doing is having him follow the same work schedule as Bash.
All the while I fear that if I don't push them at least a little, that if I solely leave them to whatever the teachers have dumped into my inbox, that they will lose the learning stamina they'd slowly gained over the school year.
Surely there is a calm somewhere in this storm.
So far, I've found success–small, but consistent–with establishing themes for their school day. No matter what the teachers assign, we will gather to read a little, write a little, and explore a little. I will have them practice handwriting with cool facts about outer space, go on a virtual field trip with an astronaut or to facilities like Boeing via Discovery Education, and then do a space-related experiment through Mystery Science. We'll read a couple bug books together, write neat bug facts, watch an episode of Monster Bug Wars, then check out bugs with Blondie's microscope. We'll listen to the birdsong outside and try to spot who's chirping and draw the birds for science, then read about nests and write bird facts. We'll tour Washington DC, read about a president, and then design our own monument for the capital. We'll visit the Lego House in Denmark, write facts about Lego, and then experiment with building Lego boats.
You may see that in all my themes there is one task running throughout: handwriting. No computer game, video, etc. is going to make a kid work on his handwriting, such a vital fine motor skill that could easily atrophy if left out of the plan.
Am I overloading the day? I probably ain't helping it much. But I know that school should be more than just a bunch of computer games and worksheets. Even one hour of these themed activities sprinkled throughout the day gives the kids a chance to feel like they're together learning something. And any learning community is better than no community at all.
Click here and here for a mix of online and printed resources I've been using to keep the homeschooling humming along.
So parents and teachers–take a sec to breathe. We're all of us overwhelmed. We're all of us scared. We're all of us praying our children's futures aren't lost to the lock-down. So long as we show our students of all ages that yes, we care, yes, we want to see them succeed, and yes, we can only do our best until things change for the better, then just maybe we can keep that spark of curiosity alive while the school windows remain dark.
A blessed Easter to you all! May your day be one of peace and hope and not, well, this…
The whole cartoon is here, in case you're in the mood. 🙂
Darnit, I almost forgot! The whole "Write at Home" thing and how that's coming…weeeeell it's slow. Very, very slow, but it's there. Fellow teacher, mom, and indie author Anne Clare recommended keeping the goals in easy reach; unlike many writers on social media who speak of how much writing time they now have because of the lock-down, we parents in the crowd are all–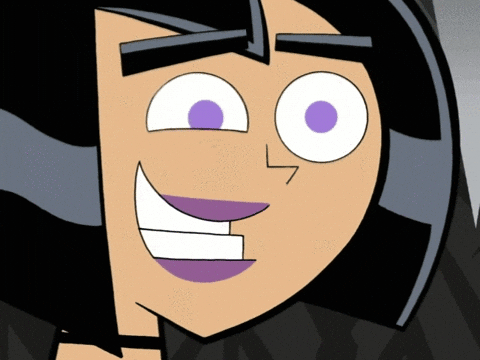 –so yeah. No "I can write my whole novel at last!" going on here, let alone a bunkerin' down at Camp NaNoWriMo.
Writers, there's always SO much we want to do, but if we don't pace ourselves our eyes'll never stop twitching.
I've narrowed myself down to three projects–not to complete, per say, but to at least develop.
Fallen Princeborn Series Arc. YES, yes, I still want to make progress on that series despite all that's happened after the first book came out. The problem is that I still don't like how the series itself wraps up. Until I create a series synopsis with milestone events that both fit the characters and my vision, then I can at least finish the edits for the second book.
Academic article. Creative writing is nice and all, but universities want to see professional writing from its teachers, too. My department chair has said in no uncertain terms that if I want to advance my career, I must publish something for academia, sooooo I need to get that started.
Short Story Submission. I already have one short piece out for consideration, and I'd like to complete one more before spring is over.
Speaking of short stories, thank you to all who've voted for my revamped "The Final Tampering of Madame Midsomer"!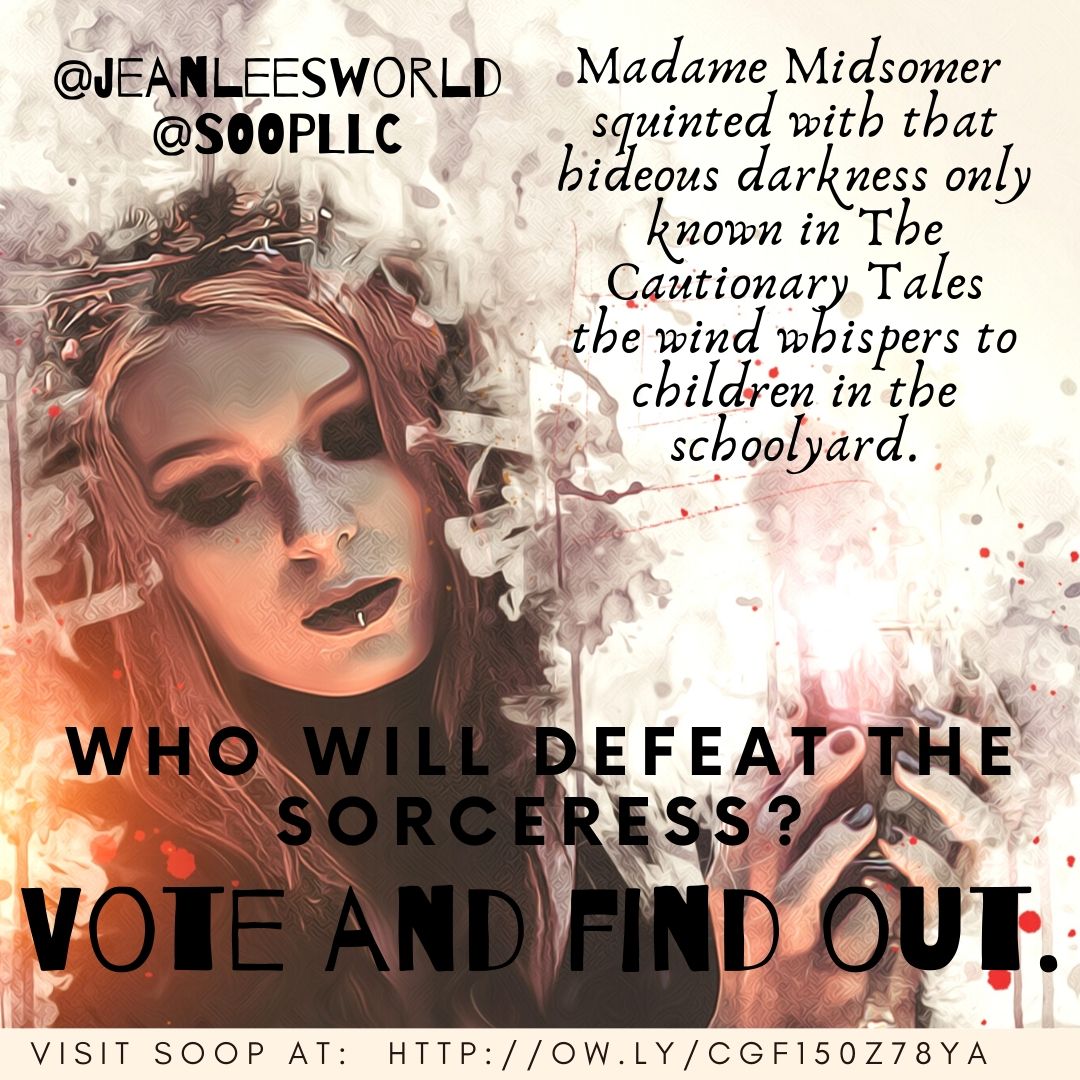 If you haven't had a chance to vote yet, please do so–every tally counts in increasing the story's chances for acceptance into a local anthology. Click here to vote!
Unsure what you're voting for?
~STAY TUNED!~
In a few days I will share the worldbuilding process of this story with you, showing that even when confined to one's home, there are entire lands of magic and mayhem just outside one's window.
Later on, I'll recommend some of the books that the three Bs and I have enjoyed reading together. I also want to tune you in to some amazing music (har har) to help you escape those same ol' four walls and find yourself in a blissful Other-Where.
Read on, share on, and write on, my friends!