Good morning to you, one and all, on this Happy New Year's Day!
After spending most of December digging my way out of a mountain of grading (finishing Christmas Eve of all days), I awarded myself a chance to visit your online studios to balance with the lack of physical travel here. Everyone chose to come to our house for Christmas instead–in spurts–which meant my three young Bs reveled in FIVE Christmases. Bo did his darndest to keep the house clean while I did my darndest not to give everyone food poisoning for the holidays. (Thank God for slow cookers.)
We. Are. Tired.
But we are also healthy, warm, and safe, all blessings to be thankful for.
With the departure of Christmases and the arrival of snow, I returned to my writing goals from this past summer with fresh perspective. With better understanding of the time involved for both the boys' schooling as well as my own, I brainstormed a writing to-do list for the next five months of 2021.
Academic article. Not a creative endeavor, but still a writing task worth the mention. A colleague and I had presented for a literacy conference in summer and hoped to utilize our research for an educator's textbook this winter, but the project fell through. Still, it would do our professional development good to submit our work as an article for a journal, and it would be nice to let the educators I interviewed that their lessons learned would be shared with others somehow. This is priority work to be completed before Easter.
Fallen Princeborn 3. Finish the novel's outline, especially regarding a major character's transformation. My hope is to have a draft completed by the end of 2021 or early 2022, so having an outline done before summer will make drafting much easier.
Author Platform. I like my website, and don't intend on changing its format any time soon. It's just a matter of staying on course with bi-monthly posting. Facebook, however, is another matter. It just isn't my bag as an author, and I'm hoping I can lose it and still utilize Instagram for a live feed idea that's been buzzing in my brain for a while. It all depends on schools opening and the twins returning to the classroom…
Middler's Pride. God-willing, I'd like to revise, expand, and publish this on Amazon before 2021 ends, so I need to be finished with revisions before the children's summer break.
What Happened When Grandmother Failed to Die. Our recent snowstorms have carried my thoughts to this story often. I'd like to get back to it, if only for brief intervals, to see if its cast can survive one night in the Crow's Nest.
If 2020 taught us anything–apart from WASH YOUR F'ING HANDS–it's that we must be flexible to survive. Sure, thriving would be great, but let's just work on surviving right now. I sound like a broken record, I'm sure, speaking of goals so often and surviving the writing life. But adapting to an ever-changing environment–especially one with a pandemic involved–requires a fluidity that stubborn minds like mine struggle to keep. Writing it out helps me find hope in the plan, and so perhaps reading this helps inspire you be okay with trading the grandiose plans for small-scale goals like these.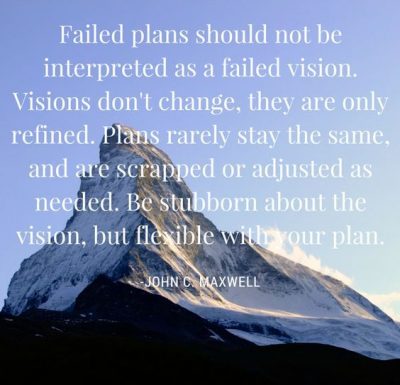 It also helps to work with old stories, plots the imagination has walked many times and won't stumble upon too often when drafting time appears. Starting a new story with all-new worldbuilding, characters, and so on would be certain overload at this point. I suppose that's one reason I have the Grandmother novella on the to-do list–it's a one-off I'd like to see done so my imagination can stamp FINISHED on it and re-distribute those energies elsewhere. If you have any tips on keeping old stories fresh until you can return to them, I'd love to hear it in the comments below! Or, you've perhaps talked about this already on your own sites. If so, please share the links with me so I can check them out. Many thanks!
~*~
As I spent Christmas weekend reading your poems, stories, analyses, and updates, a anxious niggle started to grow in my mind. What if my next term of 150 students would drive me into another hiatus? I'd hate to get lost in yet another realm of static and monotony without connection to the kindred spirits who bring creative joy to my life. Such connections are what keep us alight and alive, are they not?
I was reminded of this, all too deeply, just before Christmas.
The phone rang in the morning just as Biff and Bash were logging onto their chrome books for lessons. I hate answering the phone. I hate trying to keep the boys in line while talking on the phone, my attention always split and missing important points and then feeling a fool for having to ask those points be repeated, thus prolonging the phone call and keeping the boys in line and sounding like a witch when a child inevitably brings a cup of juice/cocoa/water too close to the computer and practically spills it everywhere while the speaker on the phone must rehash the call's purpose AGAIN thus prolonging the bloody phone call more and the vicious cycle goes on and JUST DON'T CALL ME IN THE MORNING EVER.
The area code for the phone number, though…it looked old and familiar. This person did not live around here, or in Wisconsin at all. Yet I…I knew there was something familiar, something homey about it…but what?
I answered. "Hello?"
"Jean?" The voice creaked with age. "It's Ed. Ed Smith, your neighbor from Escanaba."
Recognition shocked me. Ed and his wife had looked 100 when Bo and I lived in a remodeled (and possibly haunted) bakery up in the Upper Peninsula of Michigan ten years ago. "Ed! Hello, my goodness, it's lovely to hear from you!" My mouth was full of bubbly incoherent greetings. Heaven knows what Ed made of them.
"I wanted to call and say thank you for the Christmas card. Gosh, your kids are looking so big. Quite a handful, I bet."
Biff and Bash's fight over who got the Snoopy Halloween pencil for the math lesson was loud enough to be heard across the street, let alone the phone, so I just laughed and said, "Every day is an adventure. How's Molly?"
"Oh. Well…" Papers shuffled near him. He grunted–I imagined he had found a place to sit in their little living room of green chairs and giant crocheted doilies. "Well she still has Alzheimer's pretty bad. She lives in the nursing home, you know the one down T__ Street. Been there three years now."
"Mom, Bash won't give me the pencil!"
"Biff is teasing me!"
I held the phone away from my face long enough to give a low, heavily enunciated command: "Work it out. NOW." I went to my room and closed the door, mentally running through Christmas cards of the past. Did they ever mention Molly having Alzheimer's? Did they ever send one to mention it? I couldn't remember, damn my memory…I said something about proximity, that it was good he was still nearby to see her.
"Oh yes. Harder now, though, with the snow." A faint tapping on his end–drumming his fingers, perhaps. "Still can't go in, so I stand by her window. Plows don't always get the sidewalks, and my cane, can't always navigate.
"Calling gets, oh, a few minutes talking. She'll remember enough to chide me for somethin'," he said with a chuckle. "But she can't grip the phone much, see, so most of the time I'm just sayin' her name while she tries to pick it up. Nurse usually comes in around then and we can't talk much longer."
Memories of my own grandmother and her last year of life plagued by severe dementia fogged this avenue of talk. I couldn't go down this way. I would only cry, and this man did not need to hear more sorrow. So I asked about their children and grandchildren, and he explained how they visit once a week to help around the house and visit.
Not that he wanted the help, mind. "I'm doin' just fine, I tell them, but they keep coming in and muddlin' up my order of things." He sighed. "Nice, though, having the company." He grunted again–standing up?–and I heard more paper rustling. "Yup, I was reading through all the cards, and saw your kids growin' so old. I can't write that good, see, but thought hey, maybe those numbers in Molly's book are still good. And here we are!" He chuckled again, though I wouldn't say for good humor. No, this felt more like his way of sharing relief. "Got, let's see…Bo's number here, and this other one. Bo's dad, I think. They still good, too?"
He read them to me. I concurred about Bo, and explained Bo's father passing some time ago. It was not something Bo wanted to write in that year's Christmas card.
"Well, I best not be keepin' you. You've got your hands full."
I could not bear for this conversation to end on death. "We're doing our best with what we can. Just like you and Molly, right? Any special Christmas plans?"
"That's right." A little clanging–coat hangers. "All this talk on vaccines for the nursing homes, sure hope they get it here soon. It'd be nice starting the new year holding Moll's hand again. I," he paused, "I haven't been able to hold her hand since March."
I was a mess again of garbled encouragements and holiday wishes until he clicked off. And I cried.
Such a little thing, holding another's hand. Yet not a little thing.
Not at all.
Our old friends, our old loved ones–they need to know they have not been shut away no matter what restrictions the world places upon us. Let this New Year be a time to re-connect with those you've not spoken to in a year or ten. Let them know they matter in your world.
Just as you, each and every one of you, matter in mine.
Read on, share on, and write on, my friends. Here's to a promising New Year of hope and light for us all.