A new year means new interviews! I'm excited to share my space with folks who have connected with me through this wonderful writing community. First, let's meet multi-genre writer Dawn Bolton.
What was an early experience where you learned that language had power?
I played a cat in a poetry reading at school. The audience of younger children went on to read the poetry book in English and loved it.
What's your favorite under-appreciated novel?
Georgette Heyer's These Old Shades. Her humourous dialogue and her development of characters fascinated me when I was a teenager. This book stimulated me to write The Spymaster's Redeemer under the pen name Alexie Bolton. The character is ruthless and sinister like Heyer's Duke of Avon.
Have you ever gotten reader's block?
Yes. Sometimes I have read so many books particularly on a review site I need a break from reading or a new genre.
Have you read anything that made you think differently about fiction?
Not in a major way but I have spoken to editors and readers who do expect a particular style and sometimes try to straightjacket authors. I think it is important to develop one's own voice but I like reading a wide variety of authors and I do adapt my style if I think a change would enrich my book.
That's an important point! Finding ways to enrich our writing can be a difficult part of the writing process. What would you say is the most difficult part of your artistic process?
The editing and making sure the language is suitable for the various reader groups. The dialogue I have to use is substantially different in books situated in Miami from that of California. Some American readers complain if I use English slang when one of the characters is English but living in America. I have to get the balance right between authenticity and pleasing critical readers.
I do love readers to give me feedback about my books and I do take reviews very seriously. Some reviewers have made me think seriously about how to improve my writing style and provided ideas for books.
I see you use different author names for the different genres you write. When it comes to writing those different genres, what kinds of research do you do, and how long do you spend researching before beginning a book?
I spend a couple of months researching my crime and historical novels. There are wonderful articles about criminal psychology and the way the FBI work which are easy to access online. I am finding accessing materials for my medieval paranormal which I am writing quite difficult but there is a lot of material available for my regency novels. I update my research while I am writing the novel if a new idea comes into my head while I am writing the first draft.
It sounds like your storytelling will appeal to all sorts of different interests! Do you want each book to stand on its own, or are you trying to build a body of work with connections between each book?
I have two series, one romantic suspense/crime and the other historical. All but one in the crime series are standalones. I also have several paranormal and crime novellas which are standalones.
I do like to link the characters in the books and the minor characters in each book usually become the central characters in another book. I think relationships between the characters over a period of time enrich the novels.
I agree! Sometimes people I meet inspire my stories, too. Do you find people to inspire you, or some other stimuli in the world around you?
An idea that comes out of the blue. A newspaper article mentioned a man who had found behind a wall a doll with a notice pinned to it saying he had killed someone in the house. That will make a great story for me to write one day.
Such a headline has a wealth of potential for various stories in any genre. Would you say the act of writing energizes or exhausts you?
It energizes me but editing tires me.
I can spend FOREVER editing something, that's for sure! Do you think other aspiring writers fall into this trap?
Yes. They are getting bogged down on tidying the work and becoming disillusioned instead of completing a first draft and then editing it.
What is the most unethical practice in the publishing industry?
A small publisher told an author he would publish her book. She waited a year and then he said there wasn't sufficient demand for her book and he refused to publish it. The amount of time publishers take to respond to writers is shocking and demoralizes authors.
Thank you so much for this chat, Dawn! Let's end with something fun. As a writer, what would you choose as your mascot/avatar/spirit animal?
A big cat like a panther or an owl. I love mysterious animals.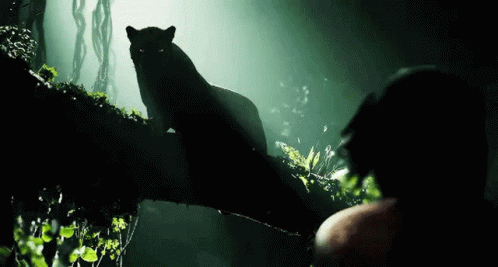 ~STAY TUNED!~
Blondie's hard at work on chapter 3 of her Elementals story, and I'm working on a tangled web of a writer problem that becomes painfully clear when studying Agatha Christie's Death on the Nile. We'll see who's done first! 🙂
Read on, share on, and write on, my friends!