Purity tests are the tools of fanatics, and the quest for purity ultimately becomes indistinguishable from the quest for power.

Jennifer Senior, "Teen Fiction and the Perils of Cancel Culture"
There is a darkness creeping along the edges of Twitter. Like the Nothing from Neverending Story, it haunts authors with hushed whispers until it moves in swiftly with a power unmatched by any other.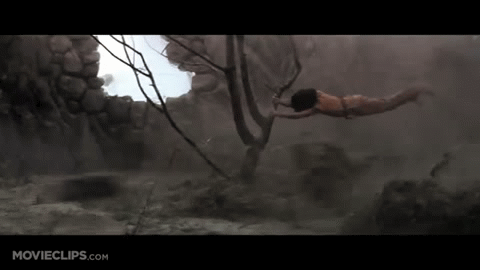 It is the Cancel Culture.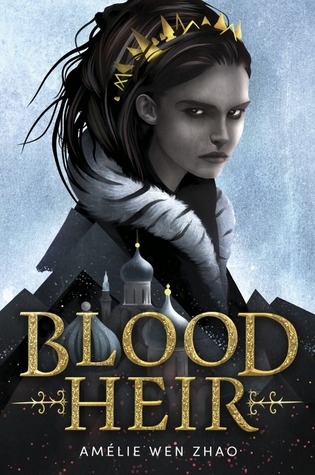 I had not heard of cancel culture until last month, when debut YA author Kosoko Jackson pulled his book from publication because he was accused of being insensitive to the Muslim community. You can read the account here. Like article writer Jennifer Senior says, there's a strong sense of irony that this YA author pulls his book after he and others demanded YA author Amélie Wen Zhao pull her book due to evoking "an offensive analogy to American slavery." Click here for that article. (Oh, and here's another article I found while editing this post that mentions yet another YA book mobbed by cancel culture.) This issue's grown to such a point that PENAmerica recently held a panel featuring a diverse array of writers and critics to discuss the matter–click here for that, as it's a thought-provoking read.
Whether you wade through all the articles or not, I really want you to see the quote from Jackson that speaks to this stormy state of YA Literature:
What Jackson's case really demonstrates is just how narrow and untenable the rules for writing Y.A. literature are. In a tweet last May, Jackson himself more or less articulated them: "Stories about the civil rights movement should be written by black people. Stories of suffrage should be written by women. Ergo, stories about boys during life-changing times, like the AIDS epidemic, should be written by gay men. Why is this so hard to get?"
On the one hand, I LOVE the idea of bringing all the voices from all the walks of life onto the page. No one's voice is worth less than another.
But while the cancel culture and purists may say they are fighting for diversity, their words come off more as calls for segregation.
Case in point: American Heart by Laura Moriarity. Initially her book was awarded a starred review from Kirkus…until cancel culture called for otherwise. Not only did Kirkus pull its star, it completely altered the review. Click here for a comparison of the two reviews. The New Yorker even did an editorial on "problematic" book reviews, (click here for that) and I think writer Ian Nolan's conclusion on criticism is worth noting here:
…criticism exists in different flavors, but its defining feature is an individualism of response. That response can be wise or unwise, popular or unpopular. A reviewer can squander authority by seeming too often at odds with good judgment. But, without critical autonomy, the enterprise falls apart. The only reason to hire a critic, instead of giving a megaphone to the crowd, is that creative work—books most of all—isn't processed as a collective. People make sense of art as individuals, and their experiences of the work differ individually, too. A reviewer speaks for somebody, even if he or she doesn't speak for you.

Ian Nolan, "Kirkus Reviews and the Plight of the "Problematic" Book Review
In an age when people are supposedly only making books (and movies, as the bickering over Captain Marvel shows) for certain groups of people and NOT for the general public, I would like to ask this:
Why must my body define my voice?
I am a white woman born of two white parents in the Midwest. My parents both worked for protestant churches, and together barely made enough to make ends meet. Frugality was the name of the game no matter where we lived, be it a small farming town up north, or deep in Milwaukee's North Side.
My father was born and raised in Milwaukee in a tumultuous time. White flight, housing discrimination, police brutality, and the Civil Rights movement all boiled over to overwhelm the inner city and scald it with the Milwaukee Riots. I can't imagine how this affected my dad, seeing the death, the pain, the hundreds upon hundreds arrested in a war for equality. Maybe taking that Call to serve his childhood church in Milwaukee is answer enough.
Milwaukee has become infamous for being one of the most segregated cities of America. We saw it then, that first Sunday: even though the church is situated in a densely populated area, only a handful of elderly white people sat in the pews. Not a single resident of the church's neighborhood attended. No one had tried to connect with the predominantly African American community. They had merely preached to their own.
I think Dad saw this and remembered the prejudice and anger that had poisoned his town so deeply in the 1960s. It would explain what he did next.
Juneteenth Day comes every 19th of June to celebrate the emancipation of slaves in 1865 in the last "holdout" state (Texas) after the Civil War. Dad reorganized the church's annual outdoor picnic to be held in June as close to the 19th as he could get. He invited a gospel choir directed by a friend of his in a church from Milwaukee's East Side, another struggling area. Then he reached out to the congregation's few young members to form groups for canvassing the neighborhood, leaving flyers of invitation to the church's outdoor service. With a mixture of words from the Bible and Civil Rights activists, Dad preached a message of Love, Equality, Justice, and Hope.
If I am to take this cancel culture to heart, then my father should not have worked to heal the old neighborhood. He was a middle-aged white man; therefore, he cannot possibly connect with those of a different color. He should have kept with his own kind. We should all only keep to our own kinds.
That mindset might help explain how Milwaukee was deemed "America's Most Segregated City" in 2016.
Have we forgotten what it means to look beyond ourselves?
Have we forgotten what it means to have empathy?
em·pa·thy
[ˈempəTHē]
NOUN
the ability to understand and share the feelings of another.

Oxford Dictionaries
Why must my body define my voice?
Stories have a power completely, utterly unique: they can take a person born in one body, and transplant them into another. That body could be living three hundred years ago on the other side of the world, or three hundred years into the future buried deep beneath the earth, or even three thousand universes away. When we take the age-old writing lesson of "write what you know" and give it the Orwellian twist of "write only what you know," we limit that power severely, dangerously.
When we limit that power, we limit our ability to empathize with one another. We lose our ability to connect with those beyond ourselves. We begin to turn away from the wealth of a diverse world, and huddle with our own kind.
No.
Do not let others take your power away. There are countless worlds inside of you, filled with people of all cultures and creeds. You have every right to bring those people to the page.
No voice should be fettered by the body it's born in.
I'm still pretty wound up about this, so if you feel like talking, add your comments below! If you're new to my site, welcome! You are welcome to sign up for my newsletter, check out my free short stories, or pick up my first novel, which is free on Kindle Unlimited. Thanks for coming by!
Read on, share on, and write on, my friends!