Why yes, my friends, it is Tuesday and NOT Thursday. What am I doing here on a Tuesday? I didn't want to let the last day of #IndieApril go by without promoting more lovely indie authors. Fellow Channillo writers Daniel J. Flore III & Christopher Lee didn't get a chance to share their serial goodness when I originally promoted Channillo's authors back in January, so I'm rectifying that now. Enjoy!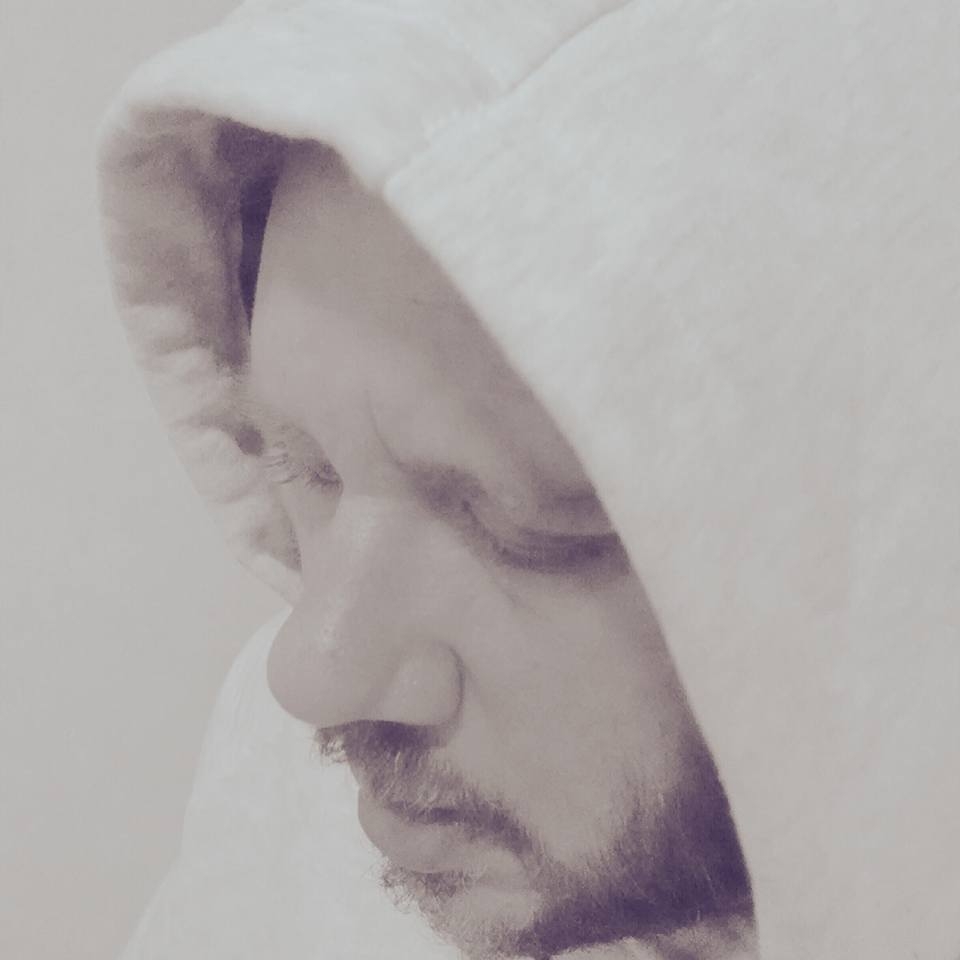 Hi, my name is Daniel J. Flore III and my poetry titles on Channillo are the Arrows On The Clock Are Pointing At Me, Venus Fly Trap, Little Silver Microphone, and Letters to the Weathergirl.
*
*

*
My name is Christopher Lee and I am the author of Westward, a Channillo exclusive serial release occult fantasy that blends X-Files and the Magnificent Seven.
*
*
*
What made you choose publishing your work as a serial as opposed to a collection/novel?

DAN: I have collections with my publisher GenZ, Lapping Water, Humbled Wise Men Christmas Haikus, and Home other places I've yet to see. Channillo has been a good place for projects of mine that I view as smaller endeavors.

CHRIS: For one I love to write as if my story were being presented as a TV show, each chapter I write feels like an episode of a show to me, so it made sense to present it this way. The format of serial publication allows me to work on my story at the same time as I get feedback from readers on previous chapters, etc which in turn helps make the story better down the road.

What benefits have arisen with plot, character development, and/or voice as you write a serial?
DAN: It's fun to write these poem-letters in "Weathergirl." I call it soap opera poetry.

CHRIS: It takes a huge load off of the authorś shoulder to know that they don't have to crank out a huge manuscript in order for readers to access their work. There is a flexibility that I mentioned before that allows the writer to breath, take a step back, and then return to the keyboard recharged and excited to write the next chapter of the story, not to mention it keeps the readers hungry for more.
*
*
*
I concur about that load being shirked off! However, I know one problem I have when posting my own Young Adult Fantasy MIDDLER'S PRIDE is publishing on time.
What challenges have you faced writing serials?

CHRIS: Honestly, I have not faced any, save that classic HIT THE DEADLINE. When I began to write Westward, I had a fully developed story arc with complete show/chapter ideas. This allows me to simply sit down and write the next installment, whereas had I not done so I might have run into an issue of keeping the story straight, so to speak. Ultimately it is all about consistency when running a serial. You need to market it consistently and produce the content on time so that your readers know they can count on you. After all, there is nothing worse than investing time as a reader in a story that dead ends.

DAN: Letters to the Weathergirl is about a man writing to a news anchor and the reader doesn't know if he is a deranged fan, or a fan, or her actual lover and I haven't had any problems developing that. I'm very fortunate.
Now while I myself have never published any poetry, I find it a pleasure to read! It seems to fit well with the serial form. Because I've written Middler with the serial publishing platform in mind, I find myself constantly looking for little arcs or episodes to write within the larger novel-arc. How do you feel your writing and/or genre's been affected by publishing it in a serialized form?
DAN: Letters to the Weathergirl is weekly so when holidays turn up I like writing themed segments. The arrows on the clock are pointing at me was like a fun dumping ground for unpublished poems and I hope to maybe start another series like that. Venus Fly Trap kept my haiku skills sharp and Little Silver Microphone explores recordings both home and live.
CHRIS: I primarily write in the fantasy genre, which I believe is aided by the format. Fantasy in some ways suffers from the drudgery of 600+ page novels that remain inaccessible to the general public at large. Many consumers of media want smaller bites that they can digest while they ride the bus, an Uber, or just before bed, etc. Just look at Netflix and the advent of binge watching or in this case binge reading.

What do you think draws readers to read serial (non)fiction?

CHRIS: Accessibility and consistent content creation are the two major things for me. One that readers can have an a la carte or buffet experience with different genres, authors, and styles. Two is that there isn't a huge delay between content dumps from the authors, its the exact opposite of the George R.R. Martin effect, for example waiting for years for a conclusion to the story you as the reader have invested time in.
DAN: I like to read serieses on Channillo because I find it relaxing, interesting and a cool thing to catch up with. "The Domesticated Poet" by Kerriann Curtis is one on there I enjoy for those reasons.

Do you receive any reader feedback on your writing as it's posted? What do you do with those reader comments?
DAN: Yes, I do. I've gotten great feedback that has meant a lot to me. Sometimes I post quotes about my series on the work's homepage.
CHRIS: If I am being honest, I have not received much in the way of comments via the Channillo platform, but I have been contacted via Twitter, Facebook, and email from readers who have given me some of the most constructive feedback I have gotten to date. It is a really cool experience to have that level of connection with the reader. Usually what I do with said commentary is to implement whatever makes the most sense to the story, all while keeping the core message of the reader close to heart.

What advice do you have for fellow writers who want to give serialization a go?

CHRIS: First and foremost you need to have a fully developed story before you kick the thing off. If you don't have that, then you run the risk of hitting a dead end that could cause you massive problems. Ultimately a plan will save your booty if you get in a pinch.
DAN: Make sure you do your installments on time with interesting material to help build an audience.
I found this quote published in The Washington Post back in 2015, and I'd like you to comment on it:
Critics will undoubtedly moan that serialization would favor literature that's heavy on cliffhangers and light on subtlety — and that it would corrupt more "serious" works. … Yet it requires the same characteristic any worthy novelist already seeks: momentum — a value that needn't come at the expense of integrity. –Hillary Kelly, "Bring Back the Serialized Novel"
CHRIS: Kelly makes a great point, though the critics of serialization see it as low art or cheap in quality, I find the process to be far more rigorous. You can simply slap crap together and throw it at the wall and hope that it sticks. In fact, you have to take even more time to craft a tight narrative, then you would in the case of a novel. To run a successful serial you have to keep your readers hooked. In the traditional method, example a fully fledged novel, once they buy your book, the transaction is largely done, you have the readers money, whether or not they come back for subsequent books is altogether another animal. With a serial, you have the flexibility that you don´t have in the traditional sense, and that is the true strength of serialization.
Thanks so much for sharing your thoughts, guys, and good luck building those Channillo stories! You're reminding me I need to update what's going on with Meredydd…
In the meantime, check out these authors and other amazing folks at Channillo. You can scope out their amazing store of stories FREE for thirty days. Who knows? Maybe you'd like to write for them, too!
Tomorrow I'll be compiling all the indie author interviews from this month and sharing them on my newsletter, along with a couple updates on my own writing. Be sure to subscribe so you don't miss out!
Read on, share on, and write on, my friends!