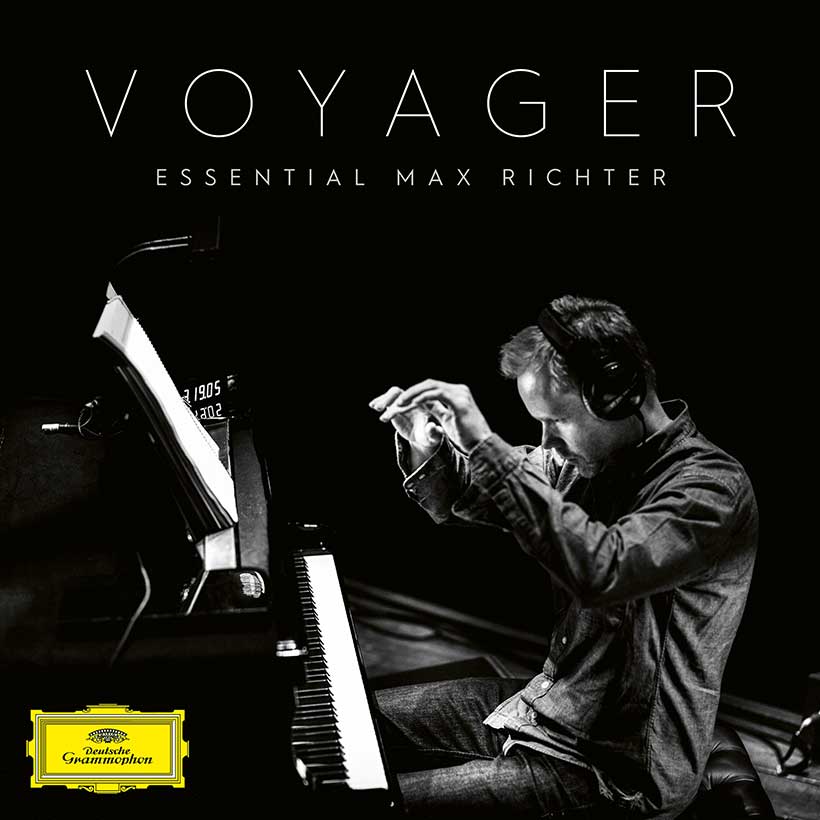 Few instruments grip my heart quite like the violin. Piano will always be my first love, yes, but there is something ethereal about the sound of a violin, be it a quiet backdrop or proud melody. Violinist Mari Samuelsen was one of my favorite discoveries of 2019, and now thanks to her I have also encountered a composer I cannot wait to share with you: Max Richter.
German by birth and English by education, Richter's been considered a master of composition since his debut album Memoryhouse in 2002. He re-imagines classic writers like Vivaldi. He writes cries of pain and hope with added text from Kafka. He captures the cosmos. He writes an opus to sleep. This man finds inspiration everywhere.
Before spring settles itself upon my ice-crusted Wisconsin landscape, let's begin our sampling of Max Richter with a quiet walk backward into the raw, green-less lands of "November."
A beloved track from Memoryhouse, "November" is both timeless and frozen in time: listeners may close their eyes and feel the world grow chill with winter's promise. Frost adorns the wild grasses. A deer exhales white swirls about its nostrils. The air's cold purifies. The morning sun strikes the frost, and for a moment all the world is a field of light.
"On the Nature of Daylight" is another beauty, one a soul could listen to while watching the sun climb horizon's edge. As you can see, I couldn't help but share the version that includes Mari Samuelsen.
Even though I can imagine both songs playing with the dawn, each feels a different season. Can't you just see the sun awaken as birds shake night's melted frost from their feathers? There's a distinct warmth here in the unity of sound, the orchestra's rhythmic rise and fall not unlike the wind drying out the grass for birds to gather for a new nest, a new generation.
Not afraid to experiment, Richter finds the creative possibilities not only in the music, but in the presentation of the music. In 2016 he performed an eight-hour opus entitled Sleep complete with the audience literally sleeping over in the Welcome Library in London. I love this venture beyond convention, something I'm sure helps make his scores for television and film so memorable, too. This track from Taboo shows how the man takes all that warmth and magic of the violin and twists it, burns it, drags it into the ground where dark things breed.
Restraint is the name of the game here. There's that subtle foreshadowing of synth percussion every ten seconds until it starts rat-a-tap tapping at :45, slow, slow as clawed steps. Brass call out a low harmony over and over, like a beast hunting in the darkness.
Oh, 2020, you promise to be an exciting year for music. Not only do old favorites like Daniel Pemberton and Mychael Danna have new soundtracks out this year, but I've a whole new catalog to explore in the hall of Max Richter. Here is a man who has found the heart strings that play human nature to their joy and sorrow. Let his music inspire your storytelling of the human condition both real and imagined, and help you find your own unique story in this "great big world" of writers:
~STAY TUNED NEXT WEEK!~
I'm keen to share some of my own writing! Yes, fiction with characters and setting and all that jazz. We also need to discuss the damage done when a writer alters characters mid-stream through a story arc. Oh, Last Jedi, you never had a chance…
Read on, share on, and write on, my friends!