Cheers, my friends, for it is Friday at long last! It might be a tad early for beer, but I think you'd like to share a tall order of joy with me. x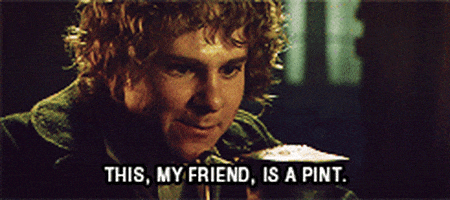 We're deep, deep, deep into our Diana Wynne Jones read-aloud at home. Though the boys often ask for pictures from the story (and I answer, "Make the picture in your mind"), all the kids are happily enjoying the adventure. I'm hoping Blondie will take to the audio version of Howl's Moving Castle due to arrive any day now in the library–yes, the libraries will be opening! REJOICE!–and maybe, just maybe, will want to read more Jones of her own accord.
Speaking of Jones, she's got some delightfully delectable definitions of dastardly deviants and other d-words in her Tough Guide to Fantasyland. We must begin, of course, with the dungeons I had mentioned last time.
DUNGEONS are the first thing to be built when anyone is planning a large BUILDING. Even Town Halls tend to have them. The Rules state that Dungeons are damp and small and a long way underground. If the Tourist being confined is lucky, there will be a small barred window too high up to reach, through which the contents of the moat trickle, and old straw on the ground. There will be a thick door (locked) with a small shutter in where what passes (only just) for FOOD can be thrown in at prisoners, generally dropping it tantalizingly an inch out of reach, and there will always be rings in the walls carrying chains and sometimes old bones too. It is all designed to make you feel low. There may even be scutterings that could be rats (but see ANIMALS). The average stay in such a place is, for Tourists, twenty-four hours. If the Dungeon is a pit of the type called an oubliette, on the other hand, you are justified in slight melancholy. It will be several days before someone lowers a rope to you and hauls you out.
Now while a town's jail cell doesn't sound all that intimidating, I can only imagine the dungeon of THE villain in Fantasyland would be another matter.
DARK LORD. There is always one of these in the background of every Tour, attempting to ruin everything and take over the world. He will be so sinister that he will be seen by you only once or twice, probably near the end of the Tour. Generally he will attack you through MINIONS, of which he will have large numbers. When you do get to see him at last, you will not be surprised to find he is black (see COLOUR CODING) and shadowy and probably not wholly human. He will make you feel very cold and small. Actually, when it comes down to it, that is probably all he will do, having almost certainly exhausted his other resources earlier on. You should be able to defeat him, with a little help from your COMPANIONS, without too much effort. However, the Rules state that at this stage you will be exhausted yourself and possibly wounded by MAGIC. So be careful.
Such Dark Lords are often the responsibility of whatever plagues the Fantasyland, for they are the root of all Danger.
DANGER is everywhere in Fantasyland. You will be in Danger from the first step you take on your Tour, starting with the intruder with a knife on your first night, then running through ASSASSINS and DEMONS on to WIZARDS and bad QUEENS and finally the DARK LORD–not to speak of AMBUSHES in between and subtle Dangers devised by ENCHANTRESSES. You will spend a lot of time fleeing. In order not to live in a state of perpetual abject Terror, you must remember that in Fantasyland, Danger has an actual SMELL (aka, Reek of Wrongness). Watch for this Smell. HORSES are good at detecting it. When there is any threat to safety, recognise what the Horses are sniffing and from then on you can relax until the moment you smell it.
All the talk of smelling danger got me thinking about my protagonist Charlotte in Fallen Princeborn: Stolen. She depends on her sense of smell not only to get accustomed to strange surroundings, but to alert her to danger…and help.
Charlotte breathes in as she steps down, the last passenger to get off the bus. Her nose tells her that the bus has leaked its gasoline all over the highway, that the man with the fry pan ears hasn't bathed in days, and that a predator killed its prey somewhere in the surrounding forest two, if not three, days ago….

***
Charlotte sees seats of soft leather, new carpet, a bathroom, a table piled high with cakes and fruit and cans of soda. Yet all she smells is rot and blood. She shakes her head again and again, as if whatever gunk had died in her nose just needs to be blown out…

***
Charlotte lowers the blade. No, Arlen's not the threat here, and neither's
Dorjan. Dorjan could have ripped her to pieces, and Arlen could have poisoned her. And both bear a scent Charlotte long thought dead in the world: nobility.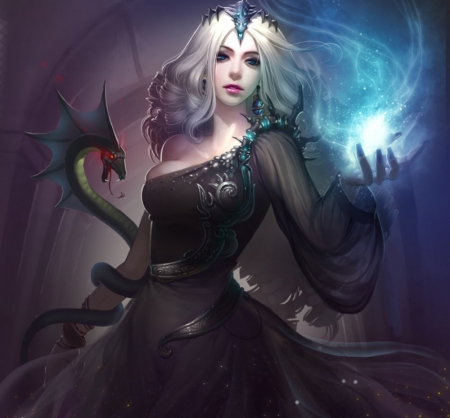 Another d-word that got me thinking about Princeborn was Jones' entry for a female villain.
DARK LADY. There is never one of these–so see DARK LORD instead. The Management considers that male Dark Ones have more potential to be sinister, and seldom if ever employs a female in this role. This is purely because the Management was born too late to meet my Great Aunt Clara.
I was honestly surprised by this one. A lead female villain was first and foremost on my mind for Princeborn.
Crack! The lowest branches split the trunk open, yet its brittle orange leaves refuse to fall. The white wood creaks and curves as it opens like a great flower, bends back, rejoins, and is made whole again. The tree has become a throne, and on it sits the Lady.

Hell of an entrance.

She's draped in a silver dress that hangs limply around her shoulders. Her skin glows like the tree, her white-blond hair matchstick straight. She leans to the side and holds her chin in her hand. A long white finger traces her smile. "So. You are the outsider that intrigues my loyal adviser. Welcome." She rises. "I am Orna, Lady of the Pits, Ruler of the River Vine Velidevour."

Everyone bows—all except Cein, who beams with pride, and Charlotte, who doesn't give a fuck. Even the branches demonstrate their fealty, bending low to crown her body in orange gold and form a stairwell to the ground.

Charlotte tilts the blood dagger so the Lady can see it reflect light off its steel feathers. "I want my sister back."
Surely there are plenty of wicked women in fantasy literature, aren't there? Are they always second bananas to the primary villain? I would love to hear your comments on this, if you have the chance. I know I've been quiet on my comments and yours lately, and I apologize. This new term is utilizing some sort of new learning software takes forever to use, so I'm constantly fielding student complaints while being unable to actually fix anything. It sucks, I don't like it, let's close this post out with a link to my novel that you can now purchase for 99 cents.
POSTING UPDATE: There's been a gaff with Amazon over the sale. Please stay tuned for updates in future posts.
If you already own it, my deepest thanks for buying! If you've already left a review, YOU ARE AMAZING. If you haven't had a chance to review it yet, now's the time! I'll be back here tomorrow with Blondie to celebrate her years upon this earth, and to likely discuss talking dogs, as they are just as awesome as dragons as far as Blondie's concerned.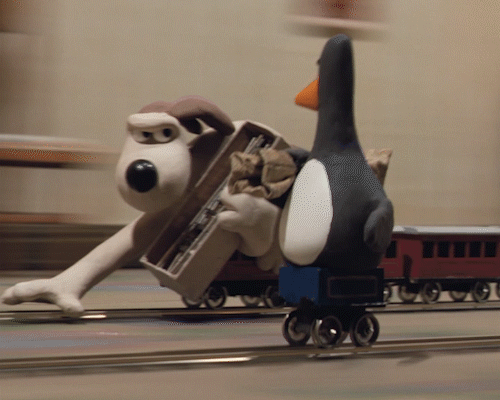 Read on, share on, and write on, my friends!