Welcome back, my fellow creatives! I'm thrilled to continue sharing some lovely indie authors I've met in our community. This month, please welcome the fantastical Alan Scott!
Let's begin with your journey as a reader before you embarked as a writer. What literary pilgrimages have you gone on?
It's been long and winding path. As a dyslexic, I was constantly told that I was thick and stupid, and that I should leave anything to do with being creative with the written word well alone. (Which is quite funny as I later learned that Agatha Christie, Jules Verne, F Scott Fitzgerald were all Dyslexic) Hence, although I read a lot in my youth, I never did any writing nor was encouraged to. Throughout my twenties and thirties, I continued to read a lot, mainly Fantasy or Science Fiction. It was not until I was in my early forties that I decided to sit down and write Echoes of a Storm and from there I have written 8 books in the Storm Series, 2 sci-fi books and of course my semi-autobiographical novella about being dyslexic in the modern world called. The Rain Dancer. I have spoken to library groups about being dyslexic and being an indie writer. I have also done The Lost Explorers Club podcast. I am now 52, so it has been a long journey. However, it's one that has been very positive.
What a discovery of such a connection with your favorite writers! It's wonderful to hear you are now sharing this journey with readers…and hopefully, inspiring other writers, too. If you could tell your younger writing self anything, what would it be?
You are not thick nor stupid. You will just have to wait 30 odd years until technology allows you to tell your tales. Keep reading all those books, it will pay off in years to come.
Let's continue exploring your reading self a bit more before we explore your current writing self. What's your favorite under-appreciated novel?
For me it's a book by an author called Hugh Cook. It was called The Wizards and the Warriors and was the first book in a 10 book fantasy series where all the books had very similar titles for example book two was The Wazir and the Witch. I just loved the way Hugh created his world and the way each book whilst self-contained, built upon the last.
Have you read anything that made you think differently about fiction?
Yes, Richard Matheson's book I am Legend. We mention short stories later; I am Legend is only about 175 pages, but within those pages it deals with so much and raises so many questions about society, what are monsters and the twist at the end is one of the all-time greats.
What was an early experience where you learned that language had power?
Being Scottish, I love Billy Connolly (A comedian) and here in the UK in the 80's they was a series of shows called an "An audience with…." And a popular star of the time would come and preform to a celebrity audience. An Audience with Billy Connolly has gone down in history as a master class of storytelling and making people laugh. His use of language, timing and showmanship is impeccable. He had people crying with laughter. Not the fake polite laughter you get with some show, but with real howls of laughter. That, to me, was language and storytelling at its most powerful. As writers, I think sometimes we forget that our tales are there to entertain and for people to enjoy. Yes, you can slip in the occasional social commentary (I've done it myself) or create 7 new languages each with their own sub dialects. But if your story is boring then no one will read it. If your story is difficult to read, no one will read it.
I LOVE this point! Readers will forgive much if the story engages and intrigues; that's why I enjoy working on my own podcast, You've Got Five Pages…To Tell Me It's Good. If we as writers cannot engage readers from the get-go, all the flowery prose and profound ideas in the world will not keep them.
So at this juncture, let's venture into your writing life. How did publishing your first book change your process of writing?
I self-published Echoes of a Storm over 10 years ago and don't get me wrong I am very proud of that book and it holds a very special place in my heart. However, I made a lot of mistakes, which most likely cost me over the years. Since Echoes I got myself a really good proofreader, my writing style has improved a 100 fold, and the pacing of my stories is a lot better.
What kind of research do you do, and how long do you spend researching before beginning a book?
I don't do a lot of research as such. However, I served 12 years in the Royal Air Force, so I have all that experience to draw upon when writing military characters. I've been that guard, standing in a guard box at 0200hrs with the raining pouring down on a cold Novembers night. I've also got a commendation in the New Years honour list for my work the Royal International Air Tattoo in 2000 . I have been dyslexic all my life and drew upon my experiences of that for The Rain Dancer I have also read a lot of very good fantasy authors like James Gemmell, Richard Matheson (when are they going to do a film that does justice to that fantastic book – I am Legend), Franz Lieber, Terry Pratchett, and many more. All of which have influenced my writing.
I can see by your Storm Series that you enjoy writing both novels and short fiction in a single universe. What is your process for choosing which stories are told in which form?
I started to write short stories and publish them on Amazon as a way of promoting my novels. Then after a year I realised I had enough to put them into a book and hence Stories for a Storm Filled Night came about. I thought it was just going to be a one of thing. Then I got thinking about one of my antihero characters that people really seemed to like. A man called Solomon Pace (I still don't know why people like him) and suddenly stories involving him started to swirl around my head, and I started to write them down. That is how one of my most popular books came about Tales of Solomon Pace. There is something fantastic and very freeing about writing standalone short stories, that can be place in chronological order which enhance your main novels. You can explore different facet of your main story or a character personality in ways that you just cannot do in a novel. Due to pacing, size or editing issues. The third book of short stories Tales of Salvation and Damnation was a bridge between my two trilogies.
What is the most difficult part of your artistic process?
As an indie writer, simply finding time to do it.
Amen to that! I'm currently working on expanding some fantasy storytelling myself while also drafting some short stories for publication. My frustrations with word count and worldbuilding leads me to ask your opinion on the following point: Writing short fiction in fantasy can be extremely challenging due to the restrictions in word count: agree or disagree?
100% disagree. You can write fantastic fiction in only a few words. For example *** Jane kissed her husband passionately on the lips, before placing his severed head back into the fridge. Humming a happy little tune that was currently playing on the radio. She turned off the device, before picking up her car keys and mobile phone from the kitchen table, grabbing her coffee cup, quickly drained it of its contents, and walking swiftly to the front door and exiting her home. Jumping in her car, she started the engine and made her way carefully out of the drive, and onto the road. Where she drove in happy silence along the quiet suburban leafy area in which she lived. The tranquillity was broken when her mobile went off. Jane picked up the phone and answered. "Hello Detective Inspector Jane Grant speaking." *** Yes, I know it's a bit rough and needs polishing. However, as an example of the length of short stories it works. You could stop at the first para and have a very short monster horror story, or you could stop at the end of the third para and have a slightly longer psychological horror short story. Or you could add 10'000 words and keep adding layers. For me the skill with short stories is to try and give hints and suggestions for the reader to pick up on and then let their imagination fill in the gaps.
You share your perspective well! You remind me of some wonderful writers who've done brief stories in the past: Joy Pixley and J.I. Rogers come to mind. I agree that with the right word choices, you can pack a lot into a tight space, for you can trust your reader's imagination to fill in a lot of gaps. Sometimes we cannot help wanting to share more detail, though. 🙂 Does writing energize or exhaust you?
Writing definitely energizes me. When I am in the zone and the plotline is being built in my head and the characters are doing their thing. It's brilliant. When I write, It's like I am a director making a film and the characters are my actors. I have a general idea of what I want to happen, but there is always a great deal of improvisation by the characters. Which has lead to a few intriguing and thought-provoking outcomes.
Thank you so much for taking the time to share your writing and reading journeys with us, Alan! Let's end on a fun one here. I'm a HUGE fan of building music playlists for my writing time. Do you have any artists/composers you'd like to recommend for other writers looking for mood-setting music?
Oh yes. I love using music when I write and for each book, I produced a soundtrack. Some examples of the music I use are:
For my main character Nathaniel West:
Got you (Where I want you) by the Flys (from the Album Rock Band classics)
The Seer by Big Country
Behind Blue Eyes by the Who.
For one of my characters called Jane:
Deadlock by Tristania (from the album World of Glass)
Weak by Skunk Anansie
The last stand of the old guard:
Open Book by Gnarls Barkley (from the album The Odd Couple)
For my character Mancer:
Don't let me be misunderstood by Nina Simone
For the Queen:
The Other Side by Sirenia (from the album Nine Destinies and a Downfall)
For my character Kathleen:
The Howling by Within Temptation
For a battle:
Pretend Best Friend by Terrorvision
For Twever the magnificent and his invisible psychopathic pet Ardo…well, there are more but I won't bore you with them.
No worries, Sir! I'm just thrilled to have more music to seek out for inspiration. "Behind Blue Eyes" has always been the theme for one of my own characters as well, so seeing you share that song here immediately got me excited. 🙂 Thank you again, and Godspeed to you on your future wanderings through story-lands dark and fantastical.
~STAY TUNED!~
Blondie is tidying up her third chapter and I'm tidying up my notes about Death on the Nile and how this story's adaptations reveal a common writing problem many of us face. We'll see who finishes first!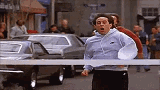 Read on, share on, and write on, my friends!